Just when is the best time to visit South Asia? Ultimately, it depends on your destinations and preferred activities. Scuba diving in Maldives, trekking in Nepal, or exploring temples in India will all have contrasting high seasons. Some travelers also favor visiting a destination when the weather may be less satisfactory, resulting in fewer tourists. Our Sodha Travel Destination Specialists will recommend travel times after learning more about your trip preferences.
For this post, we factored in temperature, rainfall, and overall climatic conditions to determine the ideal times to visit India, Nepal, Sri Lanka, Bhutan, and Maldives.
India
In much of northern and central India, the favored time to visit India is from October – March when the weather is most mild. In southern and Eastern India, it is contingent on the monsoon season. It can become very hot and humid in southern India from March - September. For the northern regions, including Leh/Ladakh and Jammu/Kashmir, warm weather is from May - September. (Some flights to the north are not operational in the winter months.) Learn more about traveling to India
Nepal
The favorable months for visiting Nepal are usually September - November and February - April. The monsoon season is June - August. High trekking season is October/November. Learn more about traveling to Nepal
Sri Lanka
The favorable months are usually December - March for the west coast and south coast, and from April - September for the ancient cities and east coast. The northeast monsoon is generally November - March and the southwest monsoon is June - October. Learn more about traveling to Sri Lanka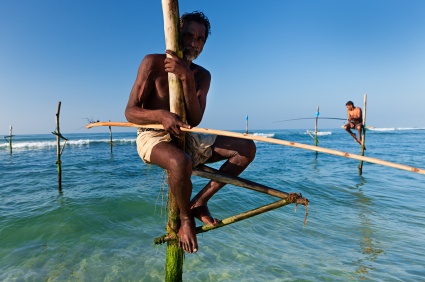 Maldives
There are two distinct seasons in Maldives: monsoon/rainy season from May - October and dry season from November - April. There is very little change in temperature throughout the year, with the primary variable being rainfall.
Bhutan
The Bhutan climate is varied and depends on the elevation. The southern areas are more tropical while the Himalayan regions have continual snow. The southwest monsoon is usually from June – September. Many travelers visit Bhutan during a specific festival or holiday, when the towns become vibrant stages for music and dance performances. Learn more about traveling to Bhutan