Welcome, travelers!
In my youth, I was fortunate to travel the world. My father was an airline pilot and I often heard "the world is just a plane ride away." Although I never visited India, I always had an affinity for the region and cultural philosophy.
I nurtured this curiosity by receiving my degree in Religious Studies/Religions of India from the University of Colorado. Post-graduation, I continued my independent research on India's socioeconomic development as it relates to religious practices and then contributed my work to Little India, the largest circulated Indian publication in the United States.
After years of researching the country's spiritual lifeline, I made my first trip to India. My life was forever changed, in ways I could never anticipate.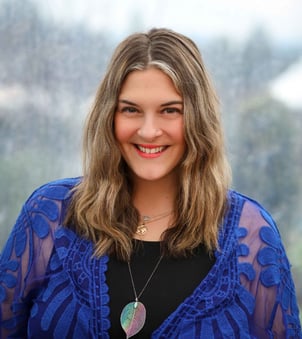 But it started off less than smoothly: after landing in Delhi, I learned that the airline lost my luggage. And when I arrived at the hotel, I discovered that my room was not available.
Following protocol, I waited in the hotel lobby with an associate from the travel company who operated my tour. His name was Parth. We talked about everything India, and after four hours of conversation my room was ready. I said goodbye to the handsome stranger then -- but India had other plans.
Six weeks later, I returned to the country. Two years later, Parth and I were married. And now, with our three children, we continue to explore the wonders of South Asia.
In the past 15+ years, I've had the opportunity to interview the Minister Counselor for Consular Affairs at the United States Embassy in Delhi and was selected as the Delhi Destination Expert for AFAR. I also curated content for several publications, including Chicken Soup for the Soul, and facilitated panels on ecotourism initiatives in South Asia. All of these experiences cultivated a deeper understanding of not only the respective destinations but also traveling with purpose.
Sodha Travel was born from my desire to share the beauty of India with the world. Since then, our services have extended to other destinations but our passion remains the same. I continue to be amazed by South Asia's ability to transform at such a rapid pace and yet fluently maintain its cultural, historical, and spiritual treasures.
To our past clients, we thank you. To our future travelers, we welcome you.
Enjoy the Journey!
Allison Sodha
PS: Interested in learning more about India? As a Special Correspondent for AFAR, I have written and curated content on the best places to shop, dine, stay and play in Delhi and beyond. Check out the AFAR Guide to Delhi and my own Wanderlists for inspiration. Cheers!