Custom Travel Programs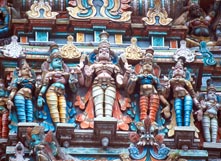 Custom packages allow travelers to personalize the details of their trip to fit within a style or budget. Sodha Travel serves a diversified clientele and our destination specialists enjoy sharing their knowledge and enthusiasm for South Asia. Unlike many other agencies, we do not require a deposit or fee for creating a customized package proposal. There is no pressure and no obligation.
Prior to departure, you will receive our comprehensive guide that highlights frequently asked questions about your trip, including weather, social etiquette, gratuities, and currency. Additionally, if you are traveling with a group of 6 or more, we provide a complimentary conference call with a destination expert to discuss the details and answer questions about your specific group itinerary.
Group Travel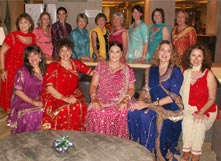 Imagine traveling to an exotic destination with your family, friends, neighbors, associates, or congregation. Sodha Travel coordinates high-quality, escorted group tours of all sizes. You will receive the same benefits, support, and attention as our smaller, customized packages with the added benefit of sharing the experience in an enriching environment. Many of our groups also incorporate a special interest, including photography or sustainable tourism. And remember – as a group leader, if you have 18 or more travelers, you travel free!
Special Interest
While some travelers prefer to experience the cultural and historical attractions of the destinations we serve, others target a specific theme or interest. Sodha Travel has coordinated special interest itineraries for singles, couples, and groups, including wine tours, regional festivals, adventure expeditions, religious pilgrimages, culinary delights, wildlife viewings, and architectural wonders. We also arrange services for universities, academic groups and educational institutions.
Oregon Inbound Tours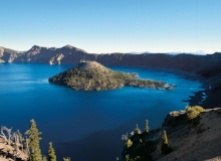 For Indians planning a holiday to the United States, Sodha Travel offers private and custom tours in Oregon. Oregon is located on the West Coast, nestled between California and Washington. Made up of seven diverse regions, the state's landscape includes mountains, oceans, valleys, high deserts, cities, small towns, and even wine country. Our Oregon vacation programs are culturally sensitive for the Indian traveler. We can incorporate veg/non-veg cuisine, visits to temples and other places of worship, and language assistance including Hindi, Gujarati, Tamil, and Telugu. Because Sodha Travel is located in beautiful Portland, Oregon, our team is experienced in offering personalized and exciting travel itineraries throughout the state. Many people believe that Oregon is a hidden treasure on the West Coast, and we happen to agree!
International Airfare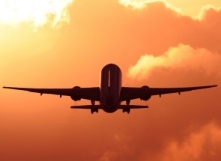 With the rising costs of airfare these days, including baggage fees and fuel surcharges, travelers are spending more time researching the best deals. Look no more! Sodha Travel offers consolidated rates to Europe, South America, Asia, Middle East, and Africa. Furthermore, we offer a price match on most online fares. Sodha Travel also provides 24-hour emergency assistance at no additional cost. Please contact our Air Desk directly: 1-866-759-4144. Mention the code ST20 for an exclusive discount!
Travel Insurance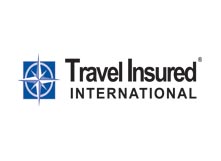 Protect your trip investment! Sodha Travel has partnered with Travel Insured International to provide travel insurance for our clients. Travel Insured is consistently rated one of the top insurance agencies in the country. The cost of your insurance plan is dependent on particular variables: age, dates of travel, and the total trip cost. If you are concerned about pre-existing health conditions, we highly recommend purchasing your insurance plan within 14 days of your initial trip deposit for a pre-existing condition waiver. To compare policies, please visit Travel Insured International.
Consultations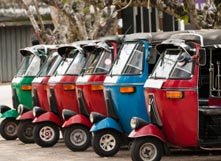 For the traveler who enjoys planning their own trip but seeks additional guidance, Sodha Travel offers 50-minute consultations with a destination expert. Reserve a consult either in the planning stages or have us review your final itinerary. We will offer suggestions to enhance your itinerary and also recommend accommodations and attractions in your selected destinations. As one traveler told us after his consultation, "50 minutes with you saved me over 63 hours of travel time on my vacation!"
Women-Only Travel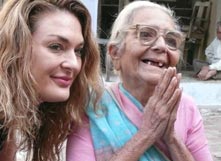 Sodha Travel provides a safe, comfortable, and enriching experience for female travelers. Gender specific services include women guides and escorts (when available) and specialized activities, including mehndi sessions, culinary classes and spa services. Some of our female travelers have also selected a personalized shopping excursion and tailor-made traditional clothing, while others have requested visits to special needs organizations. Contact a Sodha Travel destination expert to start planning your enchanting visit to India and beyond!
Read more about our women-only Colors of India Tour.
Independent Arrangements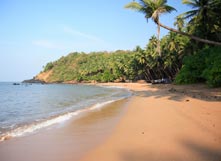 Have you already planned your trip but require independent services? Contact us for your internal flight ticketing, airport and rail station transfers, train ticketing, guided tours, adventure activities, or special attractions. Whether you reserve one service or a complete tour, we are happy to assist with your arrangements.
Adoption Travel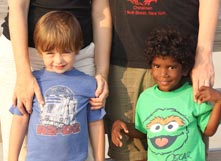 Sodha Travel coordinates travel services for families adopting children from India. Our team arranges the complex (and often last minute!) travel logistics so the families can focus on the most important thing…each other. Services include international and intra-country flights, vehicle and driver for appointments, reservations at family-friendly accommodations, and heritage tours throughout India.