Margaret Chan, the former Director-General of the World Health Organization, once said, "The multiple roles that women can play in a society if given the opportunity is really a tremendous asset." When it comes to the tourism industry, women assume several roles with the utmost grace and talent.
Although women account for the majority of the global tourism workforce, most are in lower-paying positions. However, there are several examples of women who challenge the status quo and break cultural barriers and social norms through their enterprising ventures in tourism. We at Sodha Travel work to accelerate gender equality through innovative investments. We believe that these women can lead the way when it comes to responsible tourism and we support their game-changing innovations.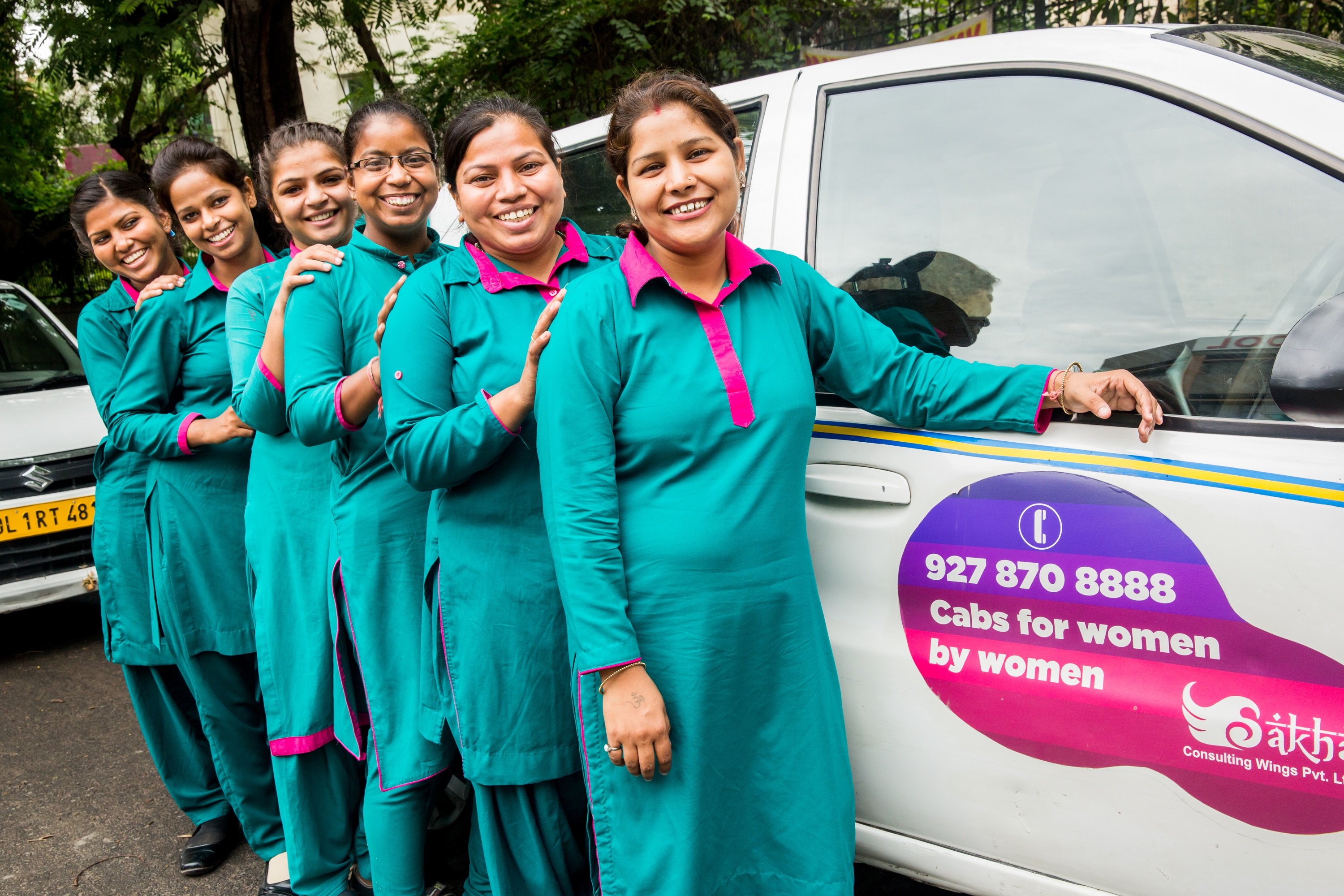 Women on Wheels
One of our favorite Old Delhi experiences is a custom rickshaw tour with Ms. Ritu Kalra. Her insider access offers a rare opportunity to discover hidden treasures in Chandni Chowk. With her extensive experience, Ritu now leads a team of many like-minded professionals.
The Pink City Rickshaw Company of Jaipur is another innovative initiative of ACCESS development services, which aims to provide employment opportunities to 200 women from low-income households. Hop on these three-wheeler rickshaws for a merry-go-round experience in the Pink City.
Influential Women Chefs
Best known for her lively and interactive cooking demonstrations, Ms. Neha is a humble host for many of our guests in Delhi. She launched Saffron Palate with the mission to "provide an experience which is local, real, and teaches you the skills that you can replicate once back at home."
In Rajsamand, Bhavna hosts guests at Devshree, her luxury boutique heritage property in the countryside. In addition to guiding guests around town for local, interactive experiences, Bhavna also creates culinary masterpieces with her team. Her dishes are simple yet classically Rajasthani.
In the South, we also partner with several mentionable women chefs like Mrs. Nimmy Paul and Ms. Jeannette who conduct exceptional cooking classes for our guests.
Women with a Mission
Many women in India and Nepal are energetic and enterprising but come from disadvantaged sections of society. The Self-Employed Women's Association (SEWA) was established in 1972 by Ela Bhatt. The Gujarati registered trade union works to strengthen women belonging to poor backgrounds by encouraging them to become self-employed. They earn a living through their labor and small businesses. SEWA also works for women workers' rights and encourages non-violent methods of demonstrations. They presently have 1.9 million women members who proudly represent their rights.
Sadhna was established in 1988 to provide alternative income for women in rural, urban, and tribal belts of Udaipur. As these communities were not dependent on agriculture, handicraft was introduced to them. Sadhna has taught Patchwork, Applique and Tanka Embroidery skills to many women artisans. Through these noble initiatives, the organization has carved a niche for women supporting women.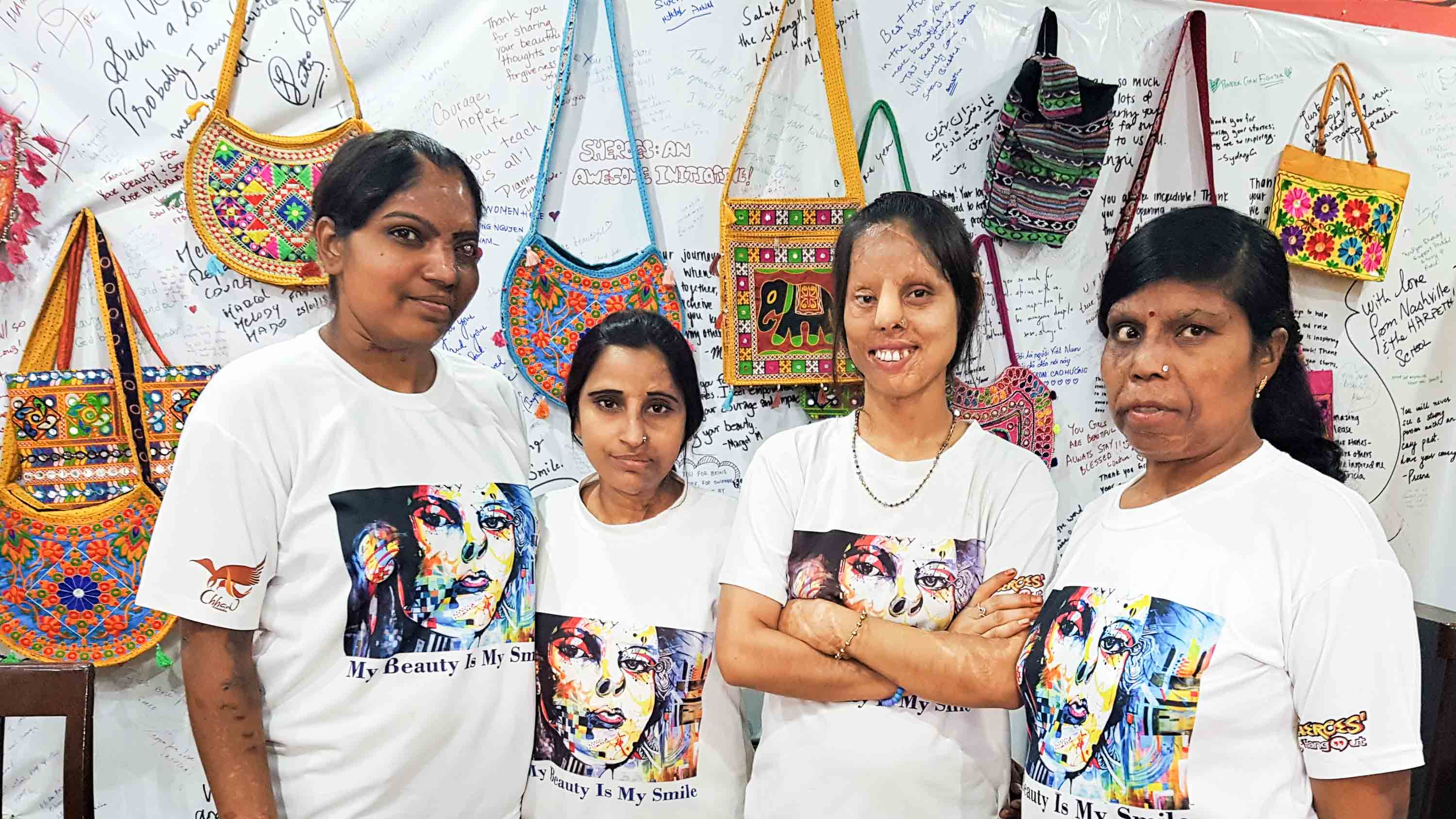 Sheroes Cafe
We always fall short of words when we talk about the famous Sheroes Cafe in Agra, operated entirely by acid attack survivors. A cafe that serves food with the flavor of love and warmth, their zeal for life and undying positivity is worth a visit. The cafe provides employment, stability, and a community for the women to flourish and support their families.
Homestays Operated by Women
Homestays are a developing trend for travelers seeking a relaxed, local vibe. Here are a few of our favorite homestays in India managed by women:
Agra - Ms. Vandana runs a beautiful homestay named Coral Tree and her pleasing personality and warmth are sure to make our guests feel at home.
Delhi - Colonel's Retreat, run by Mrs. Khanna, is located amidst the lush green environs of South Delhi. Be sure to try the banana cake!
Udaipur - Major Durga Das and Jyoti Jasol are the most amicable hosts at Devra Homestay in Udaipur. Ms. Jasol looks after all the services and conducts cooking classes for guests who would like to experience the taste of Rajasthani cuisine.
Phillipkutty's Farm - Run and managed by Anu Mathew and her mother- in-law, Anniama Philip, this farm stay in Kumarakom offers nature walks and freshly prepared Keralan cuisine with ingredients cultivated on the plantation.
Giving Back to Society
At Sodha Travel, our efforts have always been focused on giving back to society. The mauli presented to our guests upon arrival is made by women artisans of ivillagefamily who establish and grow social enterprise for women empowerment. We also support The Pad Project, an organization that provides access to sanitary pads and employment to women who work on the pad-making machines, and Toy Bank, a woman-owned NGO that hopes to bridge the socioeconomic gap by offering a holistic development and instilling values of sharing and caring among India's youth.
Supporting Women's Empowerment in Nepal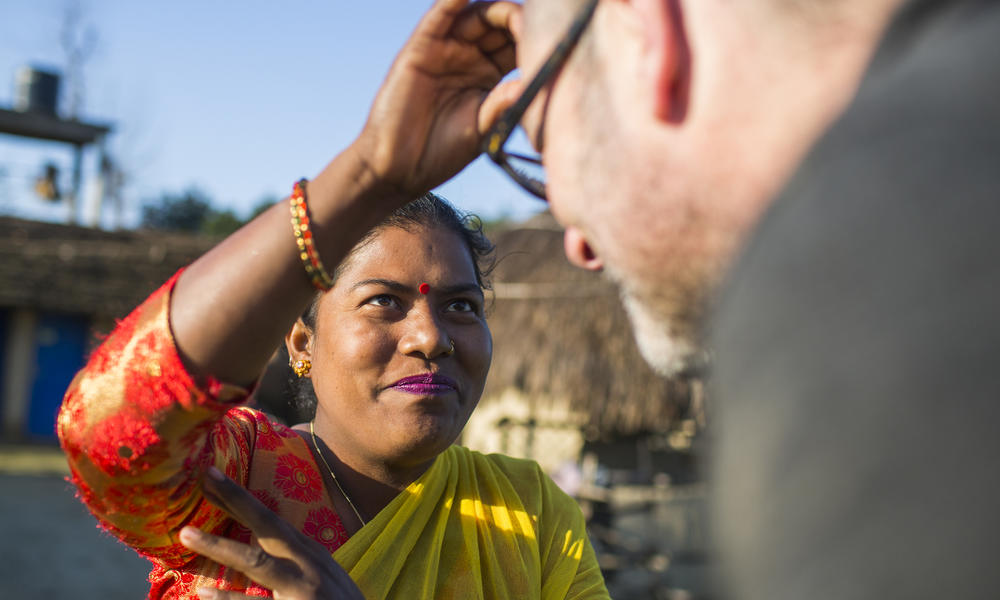 Homestays Operated by Women
Panauti Community Homestay is a perfect way to experience Nepali hospitality while visiting the oldest town in Nepal. A three-hour drive from Kathmandu, Panauti invites guests to experience the authentic lifestyle of Nepalese people, socialize with families, and breathe in the fresh air of the lush countryside. The homestay welcomes visitors into 17 homes all run by women, whose motto is "Run by Women for Women's Empowerment."
We also love Barauli Community Homestay, located near Chitwan National Park. The intention of the community project was to create a space and provide an income for the local Tharu women. They work as waitresses and cooks, host cooking classes within their own kitchens, and act as local guides, escorting visitors on village walks and bike rides.
Women Changemakers
Sodha Travel has joined hands with Sabah, a social business organization in Nepal which works to uplift the livelihoods of marginalized women workers. We encourage our clients to enjoy meals at Village Cafe owned by Sabha in the Kathmandu Valley. The cafe serves authentic cuisine cooked by women and using ingredients that they have grown in their fields. Sabha is also associated with a community-based enterprise that provides exclusive textile crafts, handlooms, etc. We buy these beautiful handicrafts and give them to our clients as souvenirs and gifts.
Our teams support the Aama Samuha (Mothers Group), an organization of women that works to make females self-dependent and create social awareness about gender equality. We also support Aama Samuha of Betini, a village of Rasuwa District. We provide skill development training, organize lectures by social entrepreneurs, and provide financial aid to conduct cultural programs when our guests visit them to experience the beauty of their village.
From providing income opportunities to mentoring the next generation of female leaders, we at Sodha Travel foster great respect for the women who are changing the face of the tourism industry. We are pleased to connect with these female-focused businesses who have inspired us to give back to the communities we serve.