For many travelers, food does more than fill the belly. It is also a connection to the culture and people, a way to immerse through sweets and spices. India is just one destination where the food feeds the body and soul. Here are five of Sodha Travel's favorite food experiences in India:
Old Delhi Food Tour
We adore this breakfast trail by Delhi Food Walks. The busiest of all places, Puraani Dilli (Old Delhi) is somewhat serene in the mornings. The quietness, however, speaks volumes. With lonely lanes and less people, the walk across this area will take you back to the black and white era. The elaborated complex pattern of wires slightly higher in the sky, the historical architectural patterns and the creative ability to design a khopcha (shop built in almost no place) is a distinct feature particular to Puraani Dilli. The beauty of an early walk relies upon savoring the delectable dishes available only in the mornings. Much of them include Bedmi Pooris - a puffy, hefty, deep-fried puri-like bread made of wheat flour, spices, and dal, which is served with a spicy aloo sabzi, or potato curry; Pitthi and Matar Kachori - a proper Delhi preparation, with peas/dal stuffing, spiced up with condiments, served hot with potato gravy; Paneer Pakoda - huge cubes of cottage cheese immersed in a flour batter, and then deep fried; Nahari - a sumptuous non-vegetarian dish cooked overnight with hot curry spices; and Paaye, considered to be a royal food made of goat's trotters.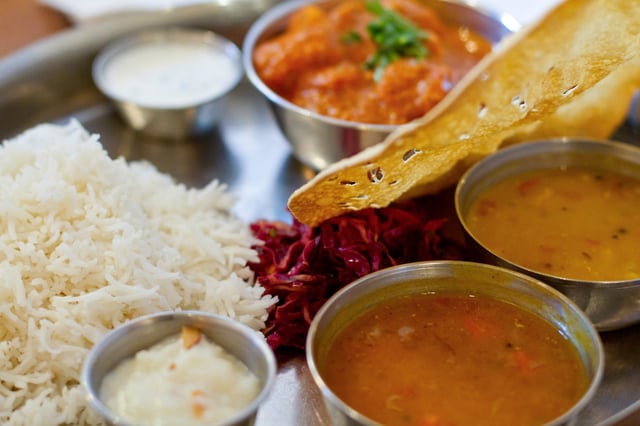 Dera Mandawa
Located on the Golden Triangle in Jaipur, Dera Mandawa has been called a hotel, haveli, bed and breakfast, or retreat. But no matter the title, the real charm of the property are the owners. Thakur Durga Singh is the current custodian of Dera Mandawa and a keen observer of history, culture, religion, and current affairs. He is what one could call a modern traditionalist, actively seeking the use of modern technology and methods to support the principles of traditional living. Travelers can have endless conversations with him on a number of his projects like rainwater harvesting, solar heating and, of course, local cuisine. Together with his wife, Mr. Singh delights guests with regional Rajasthani dishes. Even if you are staying elsewhere in Jaipur, be sure to book a reservation for a cooking demonstration at Dera Mandawa.
Devshree
Devshree is one of our personal favorite home stays in Rajasthan. The owners, Bhavna and Shatrunjai, are incredibly welcoming and offer locally known dishes not generally found in traditional kitchens. Located two hours from Udaipur, Devshree is an elegant and classic home constructed in a traditional haveli style with deep verandahs and intricate courtyards of Rajput architecture and influence. The interiors are airy and spacious, and the décor has a contemporary twist. The central courtyard is lovely to soak in the warm sun or sit by the cauldron of fire on the cold winter evenings. As the sun sets, you hear the villagers returning to their homes with their cows and goats, a golden time of day referred to locally as gaudhuli. But the real treat is during meal time, when Bhavna graciously shares her simple and earthy culinary finesse.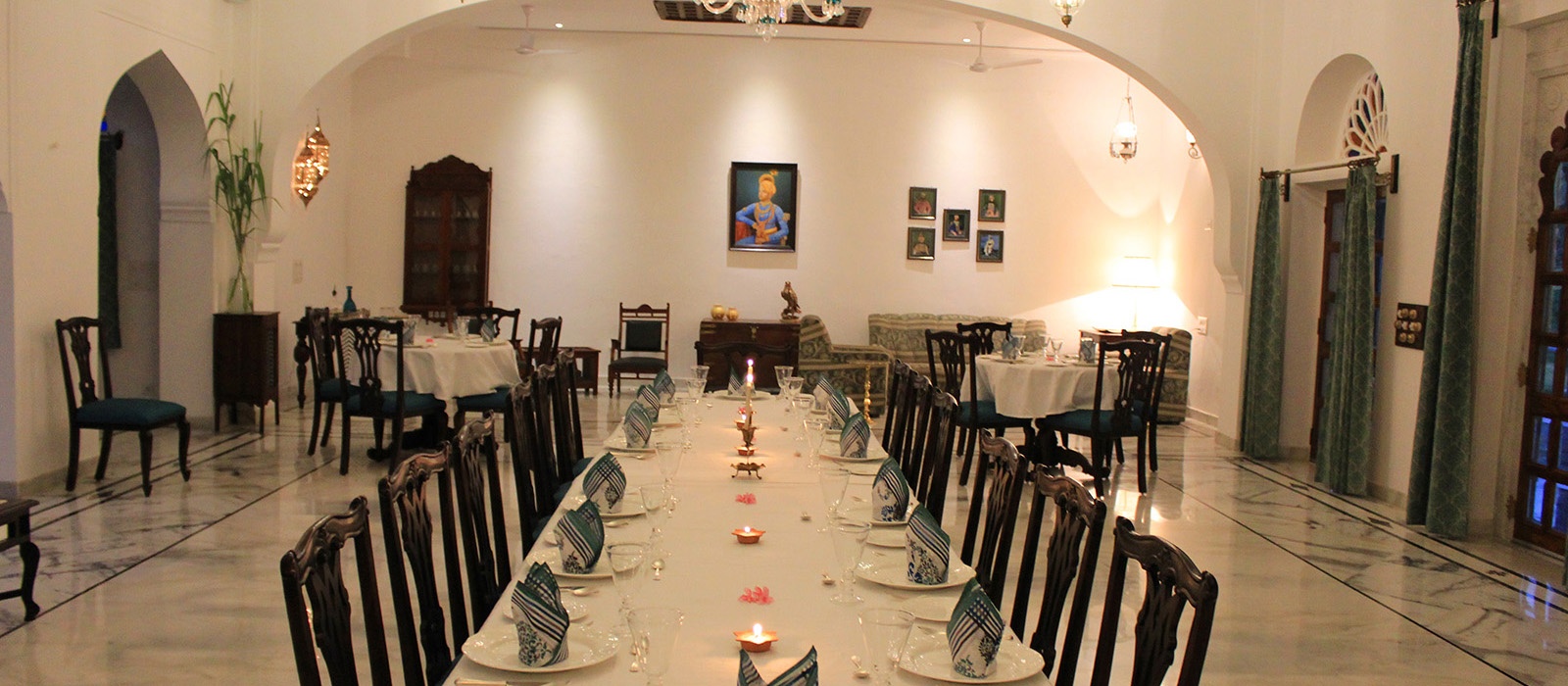 In the Kitchen with Nimmy and Paul
A favorite in Kochi, Kerala, Nimmy and her husband Paul delight guests with charming narratives and sensational dishes. Travelers have several options, from enjoying one home-cooked meal to staying at the residence for several days. Not surprisingly, the culinary focus is on traditional Keralan dishes that include fish curries and seafood delicacies.
The Bhora Thaal Experience
Food Tours of Mumbai offers a unique Bhora Thaal experience. The Bohra Thaal, a large plate, is based on the principle of community eating and sharing food together as a family. The basis is the belief that sharing increases the feeling of love and brotherhood. The 5-course meal is typical of the Dawoodi Bohra community and the platter can generally feed up to eight. Loose and comfortable clothing is advised - especially after the final course!