Welcome to Siddhanta Manor, an exclusive homestay nestled in the Western Ghats of Karnataka, India. The owners, a family of planters, moved to the area from Hampi in the 1500's. The home was a labor of love and completed in 1993, established in a community where traditions thrive and preservation of nature is a way of life.
The proprietors of Siddhanta Manor, Saguna and her son, Siddesh, are friends of Sodha Travel. I had the opportunity to visit with two of my children in 2016 before the home converted to an exclusive homestay. Our days were spent feasting on local cuisine, walking the land, and picking and drying pepper. We also visited neighboring homes and went searching for elephants - they roam wild in the area!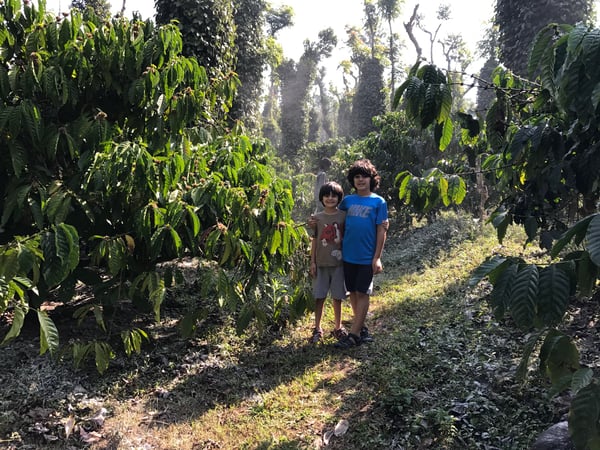 The Manor has four key characteristics that appeal to travelers seeking an ideal union of comfort and traditionalism: location, space, hospitality, and immersion.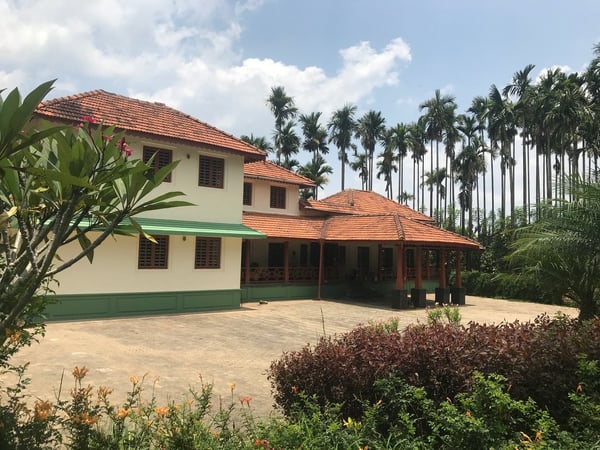 Location. Siddhanta Manor is set on a lush coffee and pepper plantation in the Western Ghats. Located in Ballupet, the residence is an easy three-hour drive on well paved roads from Bangalore, an international hub and business epicenter in South India. Coorg, often termed the Scotland of India, is two-hours away; Mysore, a picturesque city of silks, sandalwoods, and fine gardens, is three hours; and the Hoysala temples of Belur and Halebid are only 45-minutes.
Space. There are four spacious bedrooms with ensuite bathrooms, each named after woods: Ebony, Teak, Rose, and Sandal. The common areas feature indoor and outdoor dining, formal and casual entertainment spaces, and a distinguished wraparound porch. Your stay includes all meals, complimentary Wifi, and local experiences. Laundry service and special diets can also be accommodated.
Hospitality. India has a fierce tradition of hospitality. Atithi Devo Bhava, loosely translating to The Guest is God, is part of the code of conduct in Hindu society. Saguna and Siddesh are lovely hosts and, together with the staff, enjoy sharing the family's traditions with guests. Enjoy a cocktail on the front porch while discussing Indian culture and current events, or play a game of cards in the drawing room. For the introverts, grab a book or tablet for quiet time in one of the many airy common spaces.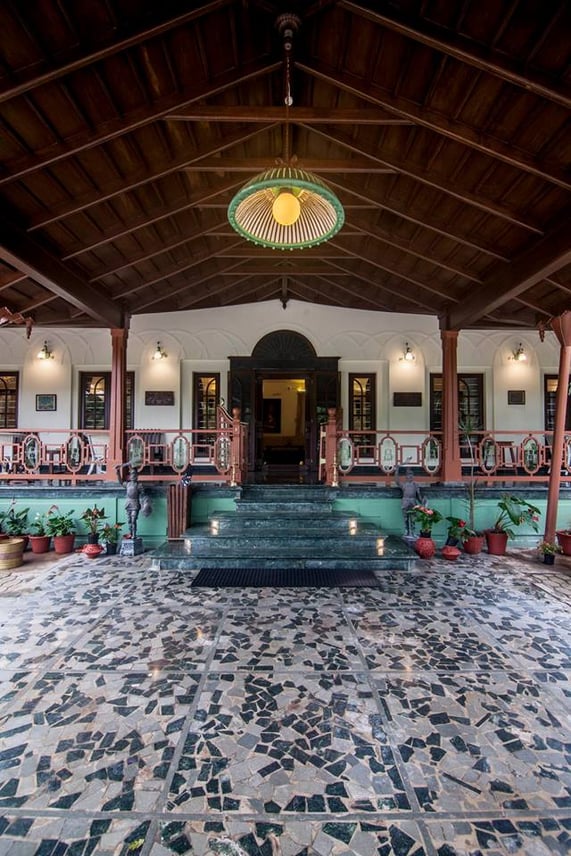 Immersion. One of the advantages to staying in local residences is the opportunity to engage and immerse off the popular tourist circuit. At Siddhanta Manor, fill your days with plantation walks where you can witness the annual coffee blossom and pepper and spice harvesting. Visit the local markets and learn how to prepare regional dishes, including Akki Roti (flatbread made with rice flour), Vangi Bath (friend brinjal rice), Chicken Chukka (dried chicken with spices), and Coconut Burfi (layered sweet with shredded coconut). For the birding enthusiasts, there are 70+ species in the area. I also recommend visiting Manjarabad Fort, built in 1792 by Tipu Sultan, and the Jain monolithic at Shravanabelagola.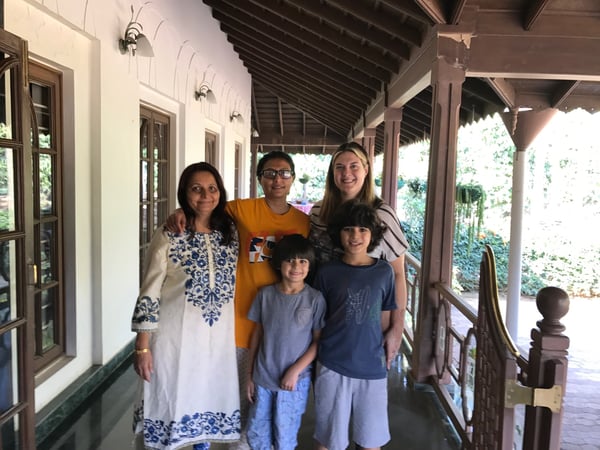 Our Sodha Travel team has spent thousands of hours exploring South Asia, searching for the very best immersive experiences and properties. We are very excited to add Siddhanta Manor to our portfolio.
Contact a Sodha Travel Destination Specialist to learn more about this special homestay!