Last week we featured 10 Foods to Try While Traveling in North India. Part II now has us heading south to the land of biryani, dosa, and Chettinad everything! Here are 10 of our favorite foods that every traveler must try in South India.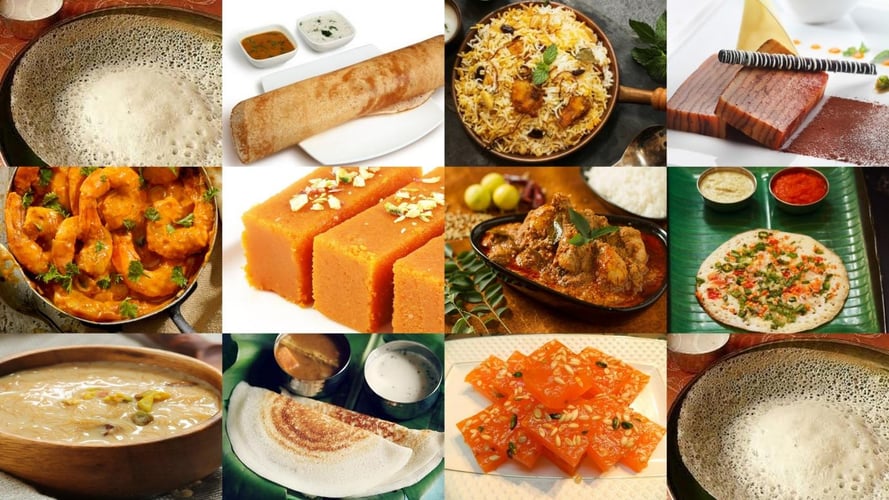 Dosa
Indian pancake made with fermented batter. They are crispy and a great snack or breakfast dish. Dosas are very popular in South India and a must have for all.
Idli and Vada
Idli is a savory rice cake and vada is deep fried doughnut with herbs and spices. A perfect combination for breakfast or a light snack.
Utthapam
Another form of Indian pancake, Uttapam is usually thick and served with vegetables.
Here's an experience you shouldn't miss - Cruising the unique Kerala Backwaters
Hyderabadi Biryani
A popular rice dish from the city of Hyderabad. It is generally prepared with meat or eggs, toasted nuts, dried fruits, caramelized onions, and aromatic spices. It is rich in flavor and grand in tradition.
Kerala Prawn Curry
Prawns cooked in a coconut base (freshly grated coconut or coconut milk) with shallots, garlic, ginger, green chilis, plump tomatoes, and fresh curry.
Chettinad Chicken
Chicken Chettinad is a classic Indian recipe from the Chettinad region of Tamil Nadu. It consists of chicken marinated in yogurt, spices, and coconut, accompanied with boiled rice or bread.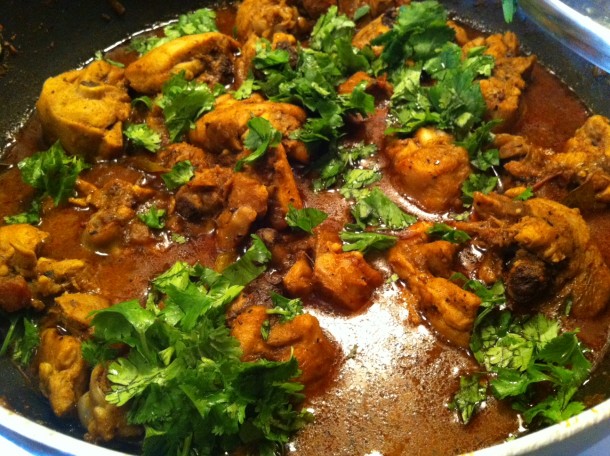 Muscat Halwa
Muscat Halwa is a dessert from Tamil Nadu made with cashew, wheat, and coconut milk. It is a favorite of our President, Allison Sodha!
Payasum
Rice pudding flavored with cardamom, raisins, saffron, cashews, pistachios, or almonds.
Mysore Pak
Rice sweet dish prepared with butter and gram flour.
Bebinca
Bebinca, also known as bibik or bebinka, is a type of pudding and a traditional Indo-Portuguese dessert. Traditional Bebinca has seven layers. The ingredients include plain flour, sugar, ghee, egg yolk, and coconut milk.
What other South Indian favorites would you add to this list? Comment below!
Interested in learning more about India? Check out Sodha Travel's India tours or request a complimentary India Destination Guide.