"Every country, from around the globe, contains a fusion of food culture that is relative. So we all have something to share."
Sampling local dishes is an important part of experiencing and even understanding a new culture. Food is often a tradition, an identity, and a connection to a community. Indian food has become increasingly popular around the world, but nothing quite compares to authentic food and spices across the subcontinent. Here are 10 of our favorite foods that every traveler must try in North India.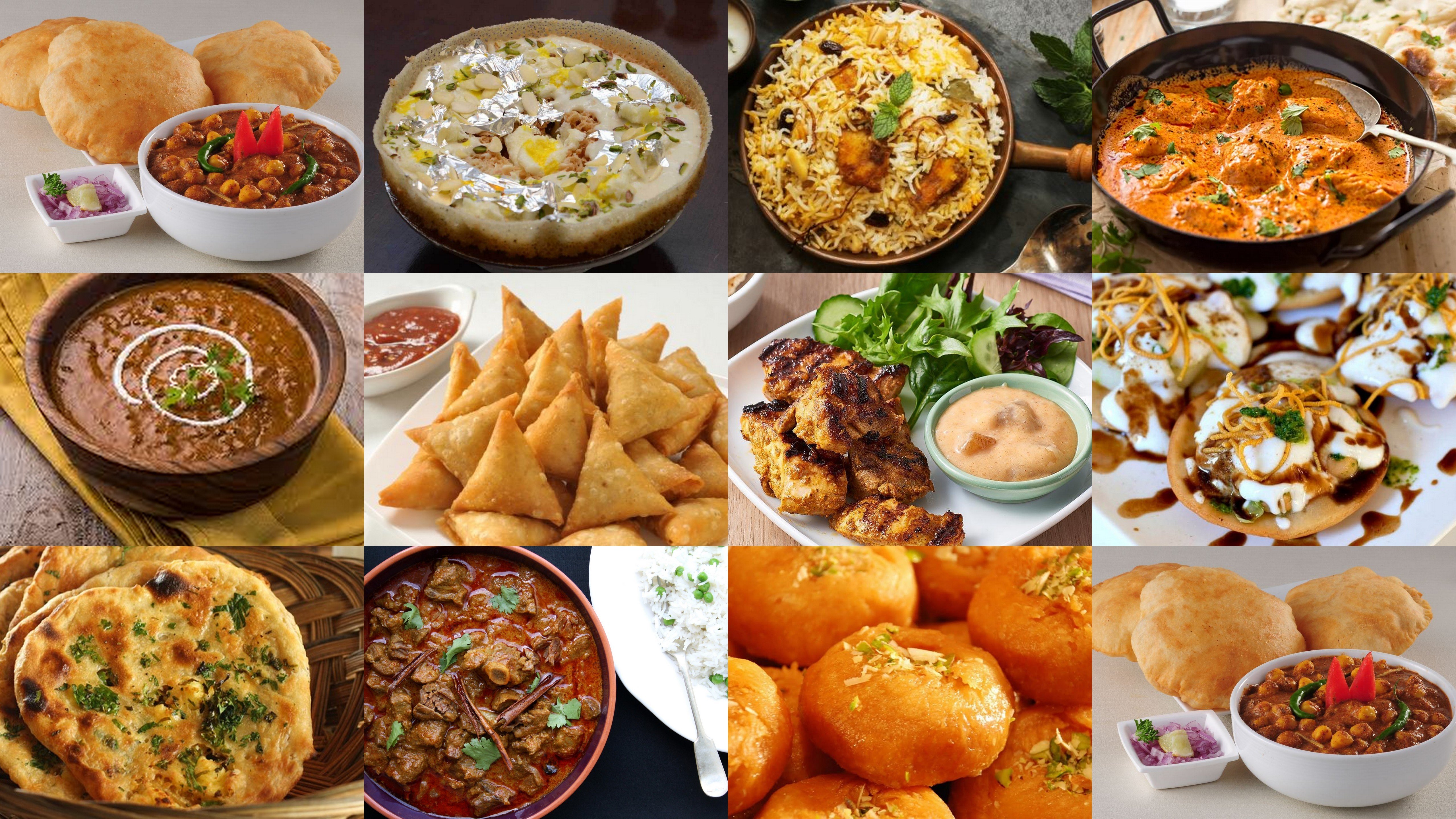 Chaats
The most popular street food in India, Chaat is a savory snack, typically served as a hors d'oeuvre at roadside tracks from stalls or food carts. With origins from the state of Uttar Pradesh, chaat has become immensely popular in the rest of India.
Aloo Chaat (Fried potato crisps with chaat masala and chutney)
Dahi Papdi Chaat (Yogurt, fried patty called papdi with boiled potato and sprouts and chutney)
Aloo Tikki (Friend potato patty with spices and chutneys)
Gol Guppa/Pani Puri (Fried hollow round crisps filled with tangy flavored water and boiled potatoes and chutney)
Cheela (Savory pancakes with chutneys)
Kachori (Fried round flattened ball stuffed with baked mixture of lentils and other condiments)
Samosa
Samosas are a popular entrée, appetizer, or snack. They are fried or baked with a savory filling, such as spiced potatoes, onions, peas, or lentils. Indian samosas are usually vegetarian and often accompanied by mint chutney.
Chole Bhature
A popular dish for breakfast, it is a combination of chick peas in a spicy gravy with fried bread. Our favorite Delhi spot for Chole Bhature is Chacha di Hatti in Kamla Nagar. Lines start early and there are only two tables without chairs, so be prepared to eat standing up (like a local) or take it elsewhere to enjoy.
Rogan Josh
Rogan Josh is an aromatic lamb or goat meat dish from the Kashmir region of India. It is a spicy hot curry usually eaten with naan or rice.
Dal Makhani
Dal makhani is a popular dish from the Punjab region of the Indian subcontinent. It's primary ingredients are whole black lentil, red kidney beans, butter, and cream.
Tandoori Chicken
A very popular chicken dish prepared by roasting marinated chicken in a Tandoor (a cylindrical clay oven). It can be served both as an entree or main course.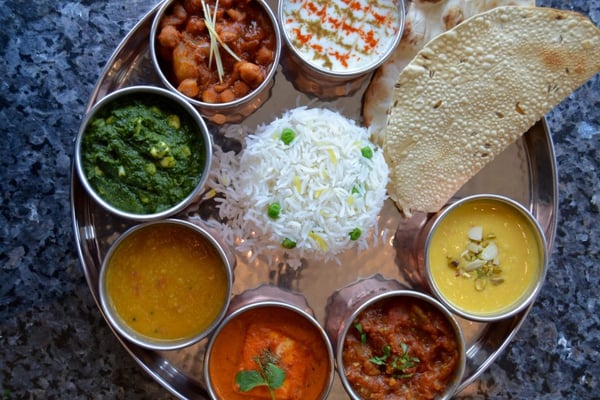 Thali
Thali is more than a meal; it is an experience. A selection of various veg or non-veg dishes are served on a platter, accompanied by rice and roti. The idea behind a Thali is to offer six different flavors of sweet, salt, bitter, sour, astringent, and spicy on one single plate. Many local spots offer a thali lunch for less than $2/person.
Amritsari Kulcha
Amritsari kulcha is a traditional dish from the Punjab region. Its naan bread stuffed with spicy potato filling and very popular for breakfast.
Daulat ki Chaat/Malaiyyo
A sweet and light dessert made of just plain milk and a dash of cardamom seasoning.
Balushahi
Deep fried sugar syrup coated goodness topped with pistachios and nuts.
What other North Indian favorites would you add to this list?
Interested in learning more about India? Check out Sodha Travel's India tours or request a complimentary India Destination Guide.