Have you ever been on board a toy train and chugged up the heights? Experienced the breathtaking views of mountains or felt the fresh air of gold-green valleys stretching towards the horizon? If you haven't, we recommend you hop on these rails and embrace the journey.
Historic Toy Trains of India
An epitome of world-class engineering, the mountain railways (also known as the hill railways) were built during British India between the 19th and 20th century. The mountain railways run on a historic path carved through the mountains, providing an enthralling experience of the eternal beauty of India. Train buffs who love history can enjoy the ride of a lifetime on these toy trains in India. Three of the present mountain railways in India were recognized as UNESCO World Heritage Sites - Darjeeling Himalayan Railway, Kalka-Shimla Railway, and Nilgiri Mountain Railway.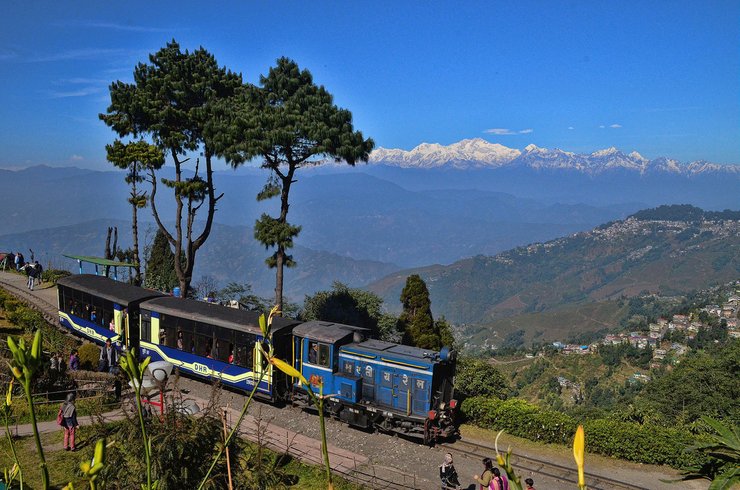 The Darjeeling Himalayan Railway, West Bengal
One of the oldest train routes in India, the Darjeeling Himalayan Railway has been operational since 1881. This journey promises you an unforgettable ride. passing through 505 bridges along its route of 80 km coupled with some beautiful destinations located at the highest elevation of 2300m at Ghoom Station. The route runs from New Jalpaiguri railway station in West Bengal to Darjeeling. Darjeeling is one of the prominent hill stations of India and is best known for its tea plantations. The Darjeeling Himalayan Railway makes steep climbs through several reverses and loops, one of the most interesting being the Batasia Loop between Ghoom and Darjeeling.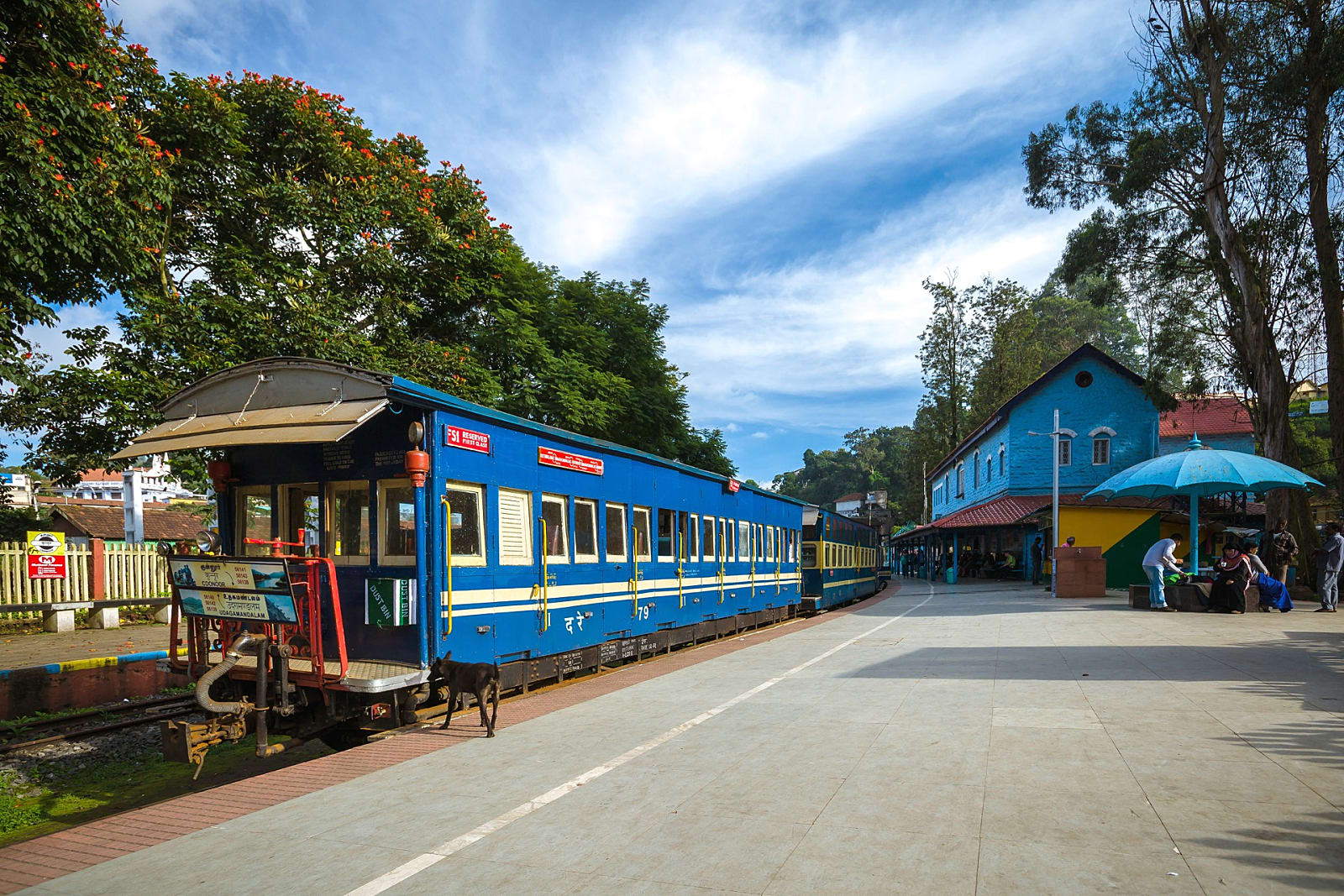 Nilgiri Mountain Railway, Tamil Nadu
The smallest route among the three, Nilgiri Mountain Railway covers a stretch of 46 km from Mettupalayam to Udagamandalam (Ooty). It passes through 16 tunnels and 250 bridges between both the destinations. What's unique about the Nilgiri Mountain Railway is that it uses the rack and pinion along with steam engines due to the steepness of the route. Fun fact: The famous Bollywood song 'Chaiyya Chaiyya' from the movie Dil Se is shot here.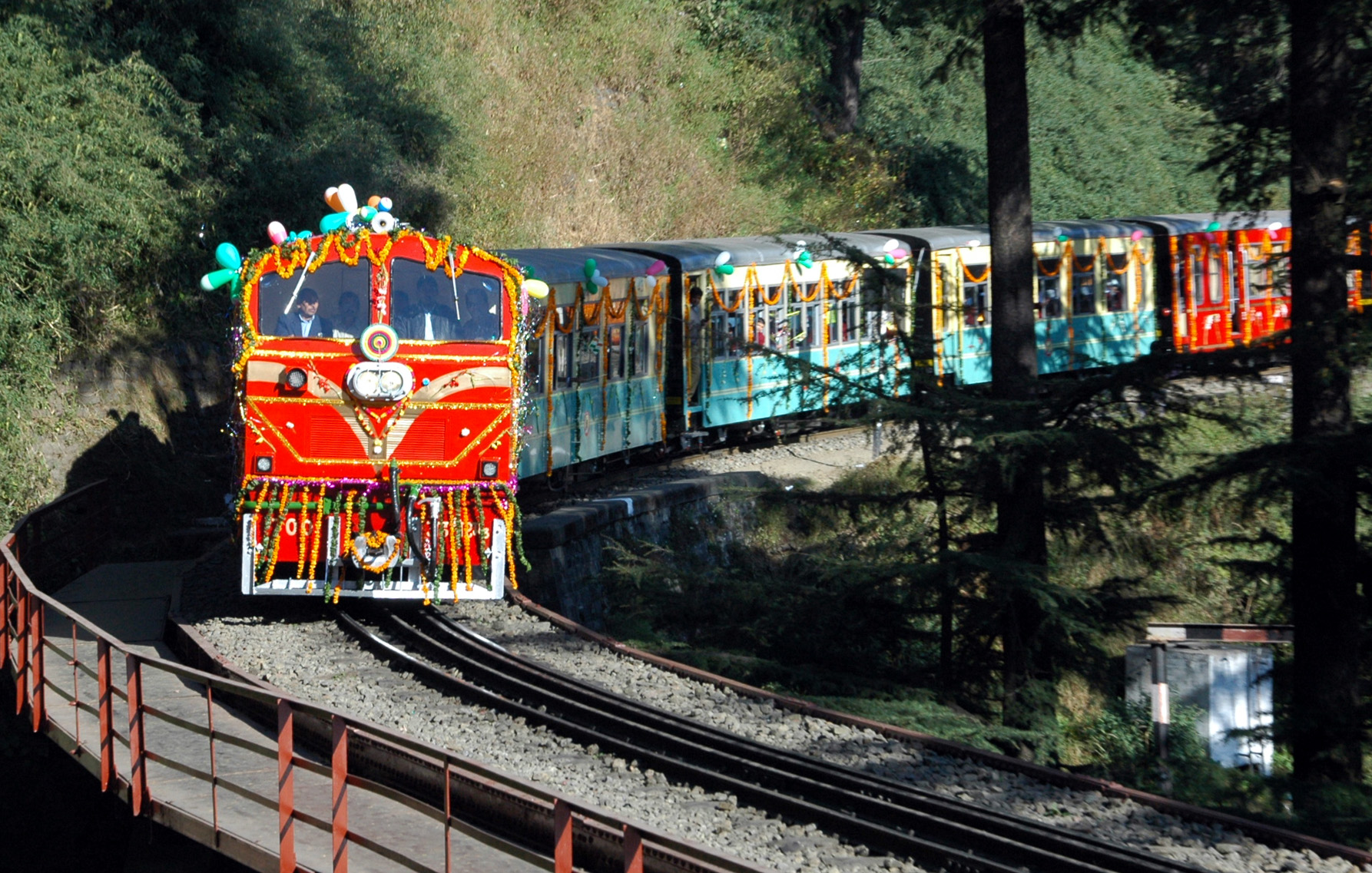 Kalka Shimla Railway, Himachal Pradesh
Built in the early 20th century, the Kalka-Shimla Railway was a means to escape to India's then-summer capital, Shimla. Rushing through heights, tunnels, bridges, steep valleys, and lush green meadows, this UNESCO World Heritage Site achieves a startling height of 2076 meters above sea level. The sweet toy train passes through valleys lined up with oak and pine trees for 96 km crossing through 20 railway stations, 103 tunnels, 800 bridges, and 900 curves. Truly an adventure in itself! The last tunnel, number 103, is considered the longest and one of the most haunted tunnels in India. The entire journey takes five hours to reach the final destination.
Unlike express trains, World Heritage Toy Trains are a perfect way to discover the hills and valleys, gorges and waterfalls, tunnels and trestles, all from the comfort of your quaint coach and window seat.