Sodha Travel is excited to present our latest video, The Sodha Travel Journey. We are often asked how and why we specialize in South Asia, as well as what travelers can expect by working with us to plan a custom tour program. We hope the video highlights our services and provides a foundation to learn more about our company philosophy.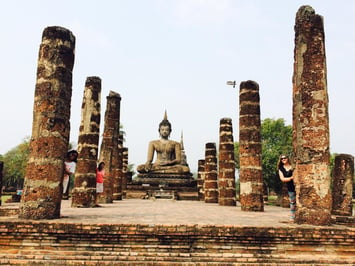 Traveling to South Asia can often be complex. In addition to coordinating the challenging logistics, Sodha Travel offers custom and private itineraries that include unique tours and activities, airport/rail station transfers, private vehicles, and more. Join us in India, Dubai, Nepal, Maldives, Sri Lanka, Bhutan, Thailand, Cambodia, and Vietnam. Sodha Travel is committed to providing VIP services without the VIP prices. We call it the Sodha Travel Difference.
A special thank you to Mona Simons, Chandrika Nimmagadda, Venkat Kambhammettu, and all our Sodha Travelers who contributed to the project.
It was once said that travel makes you speechless, and then turns you into a storyteller. What will your story be?
Watch: The Sodha Travel Journey - Experience a Private or Custom South Asia Tour