India is one of the best destinations to experience diverse accommodations, ranging from historic forts to Himalayan ashrams. Our team spends thousands of hours inspecting hotels, meeting with proprietors, surveying locations, and researching unique offerings to include in our portfolio. Sodha Travel's hotel selections for 2020 include exclusive home stays, experiential resorts, boutique hotels, and even a yacht. Some are new properties, others are established, but all offer a unique guest experience. Here are our selections for the Top 10 India Hotel Stays in 2020.
1. Cabo Serai, Goa
"Barefoot Luxury" is the theme of Cabo Serai in the heart of Southern Goa. Nestled on a hill near the azure waters of Cabo De Rama Beach, the eco-conscious resort sprawls over 14 acres of lush native trees with spectacular panoramic views of the ocean and surrounding areas. All cottages and tents are ocean facing and designed to enhance the tropical sea breezes - perfect for lounging, sunbathing, bird watching, yoga, meditation, admiring spectacular Goan sunsets or catching the first rays of sunlight with a cup of locally sourced, organic coffee.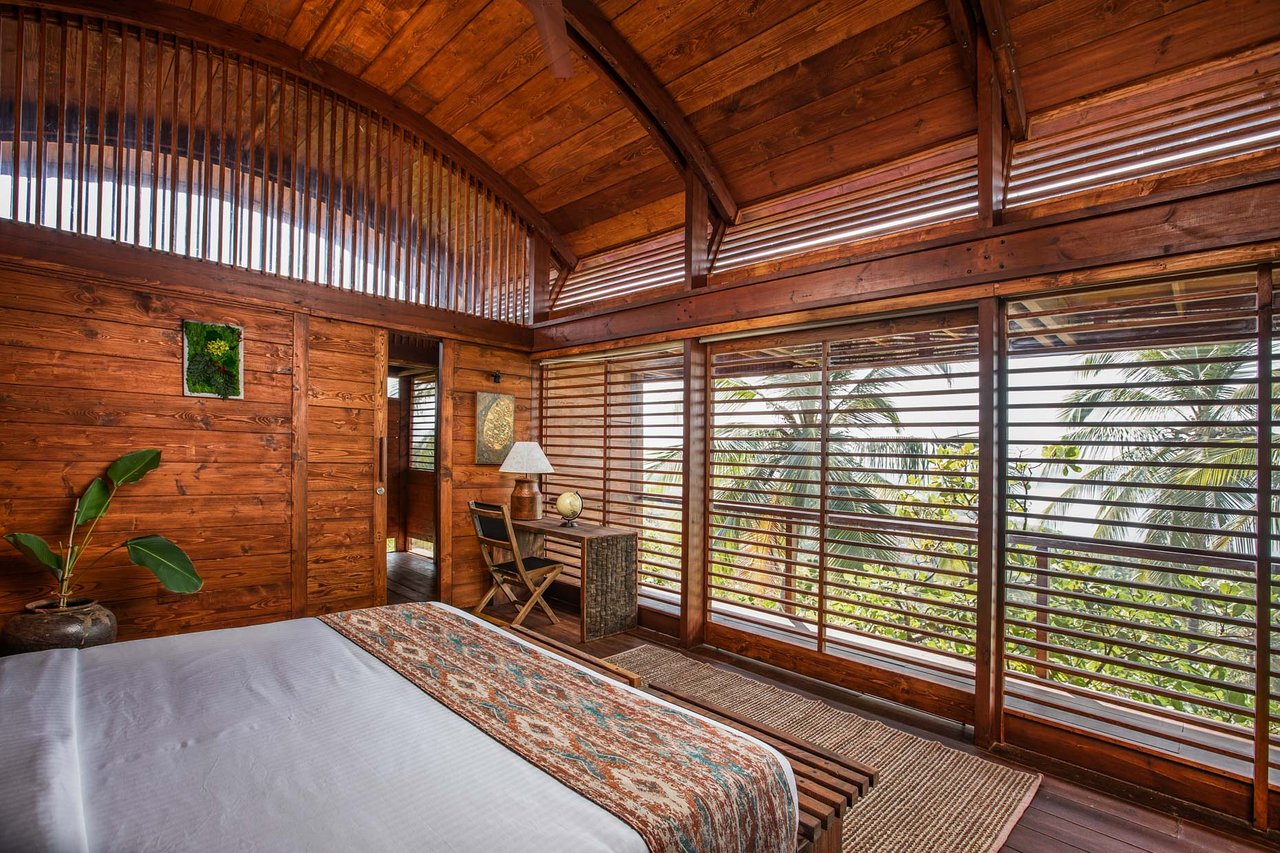 2. Six Senses Fort Barwara, Rajasthan
Six Senses will make its long-awaited India debut 30 minutes from Ranthambore National Park. Located in a beautifully converted 14th century fort originally owned by the Rajasthani Royal Family, Six Senses Fort Barwara sits directly opposite the temple, Chauth ka Barwara Mandir. The sensitive conservation effort has produced 48 suites and incorporates a palace and two temples within the walled site that reinterprets the gracious and regal ambience of a bygone era. The property also features a 30,000 square foot spa and fitness center that includes an extensive Ayurveda program, meditation, and Six Senses Integrated Wellness programs.
3. Dera Dune, Rajasthan
Dera Dune Retreat is an experiential resort built on top of a 100-foot-high sand dune. It's an ideal base for experiencing festivals and safari rides through the dunes of the Thar Desert. We love this property because it integrates luxury and immersion away from the popular tourist trail. The 18 cottages are decorated in royal Rajasthani style with sweeping views of the desert. Dera Dune was also nominated for the World Saver Award by Conde Nast Traveler.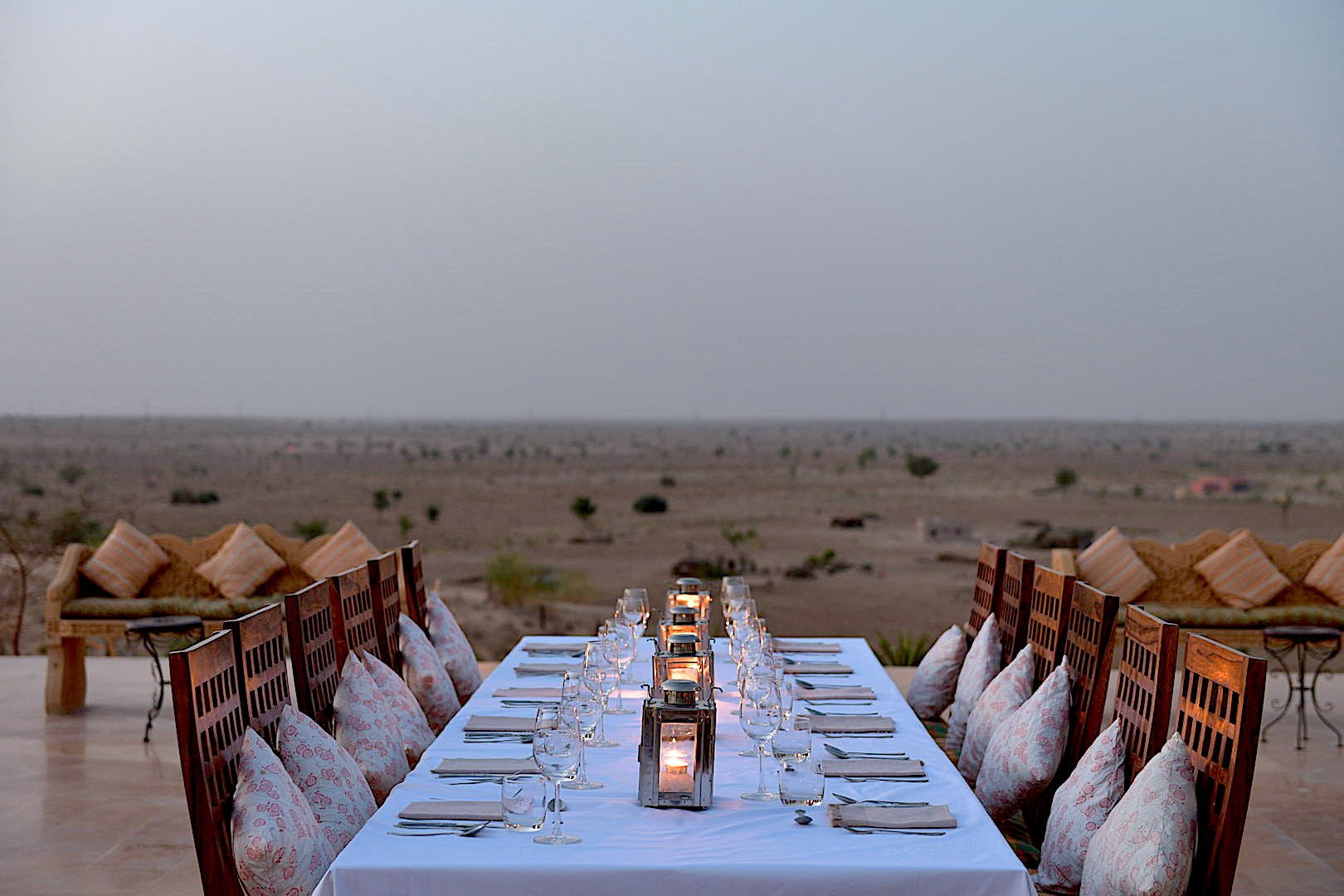 4. The City Palace, Jaipur
Stay among royalty at the Gudliya Suite in City Palace, Jaipur. Centrally located, the 300-year-old palace is home to the Royal Family and considered one of the most iconic spots in Jaipur. The experience starts at the airport where a chauffeur-driven car will be waiting to transport guests to the exquisite chambers. A private butler will arrange curated city experiences including shopping tours, guided walks through local museums, and other excursions. A member of the royal staff will also be assigned to escort guests on a private shopping tour of Pink City's highly lauded retail treasures. The proceeds of each booking will be donated to the Princess Diya Kumari Foundation, a local nonprofit dedicated to supporting rural women and people of Rajasthan.
5. Siddhanta Manor, Sakleshpur
Siddhanta Manor is an exclusive homestay set on a lush coffee and pepper plantation in the Western Ghats. There are four spacious bedrooms with ensuite bathrooms, each named after woods: Ebony, Teak, Rose, and Sandal. The common areas feature indoor and outdoor dining, formal and casual entertainment spaces, and a distinguished wraparound porch. Guests can fill their days with plantation walks and witness the annual coffee blossom and pepper and spice harvesting. Visit the local markets and learn how to prepare regional dishes, including Akki Roti (flatbread made with rice flour), Vangi Bath (friend brinjal rice), Chicken Chukka (dried chicken with spices), and Coconut Burfi (layered sweet with shredded coconut). For the birding enthusiasts, there are 70+ species in the area. We also recommend visiting Manjarabad Fort, built in 1792 by Tipu Sultan, and the Jain monolithic at Shravanabelagola.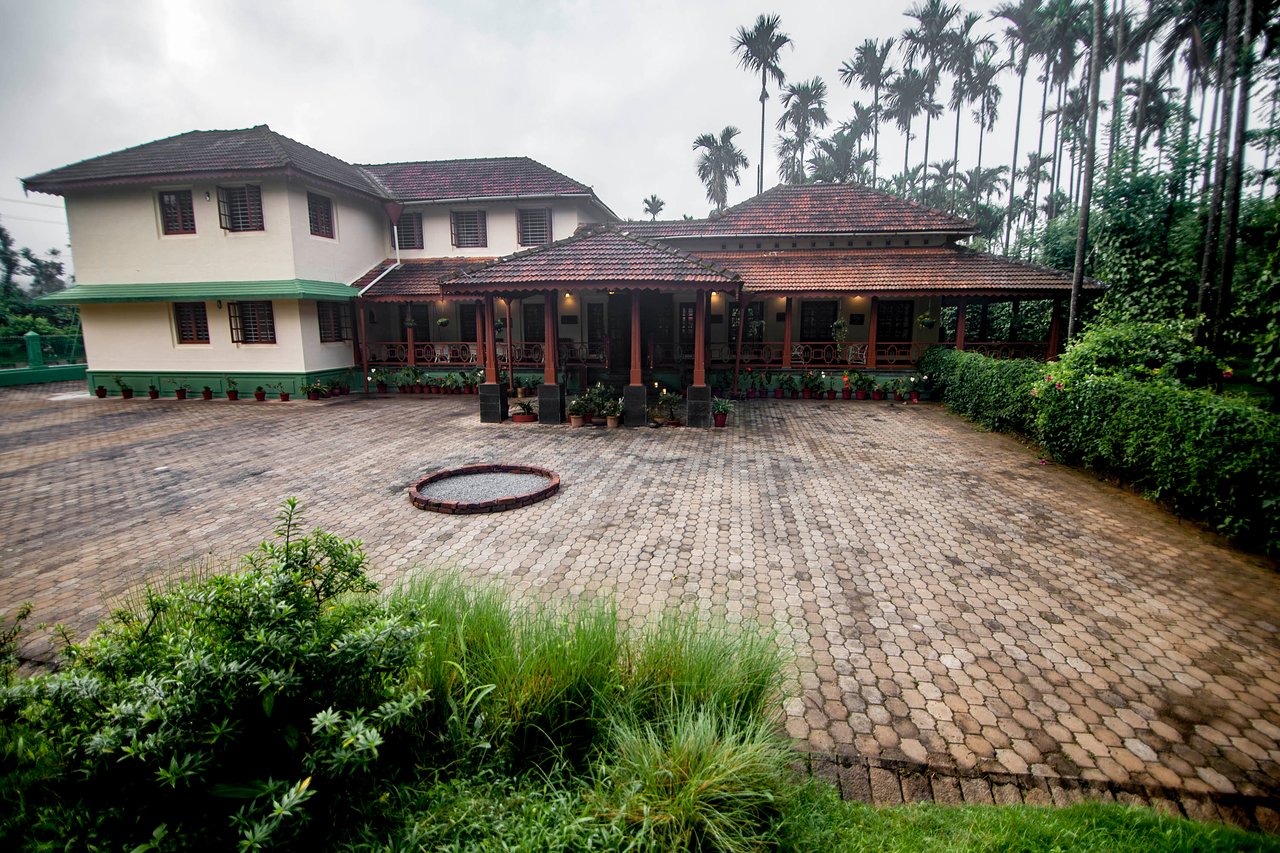 6. Khas Bagh, Jaipur
We love Khas Bagh, a farm retreat tucked away in the Aravalli hills. Located near the 12th century Amer Fort, Khas Bagh is built on the lines of a medieval style haveli with open courtyards, verandahs with arches, and intricately carved stone pillars all locally handcrafted. Eighteen luxuriously appointed rooms with antique furniture, a pool, and a polo lounge with family photographs all add to providing an authentic Rajput homestay experience. Celebrate with the hosts during the annual Holi celebration when local performers welcome guests with dancing, songs, and music.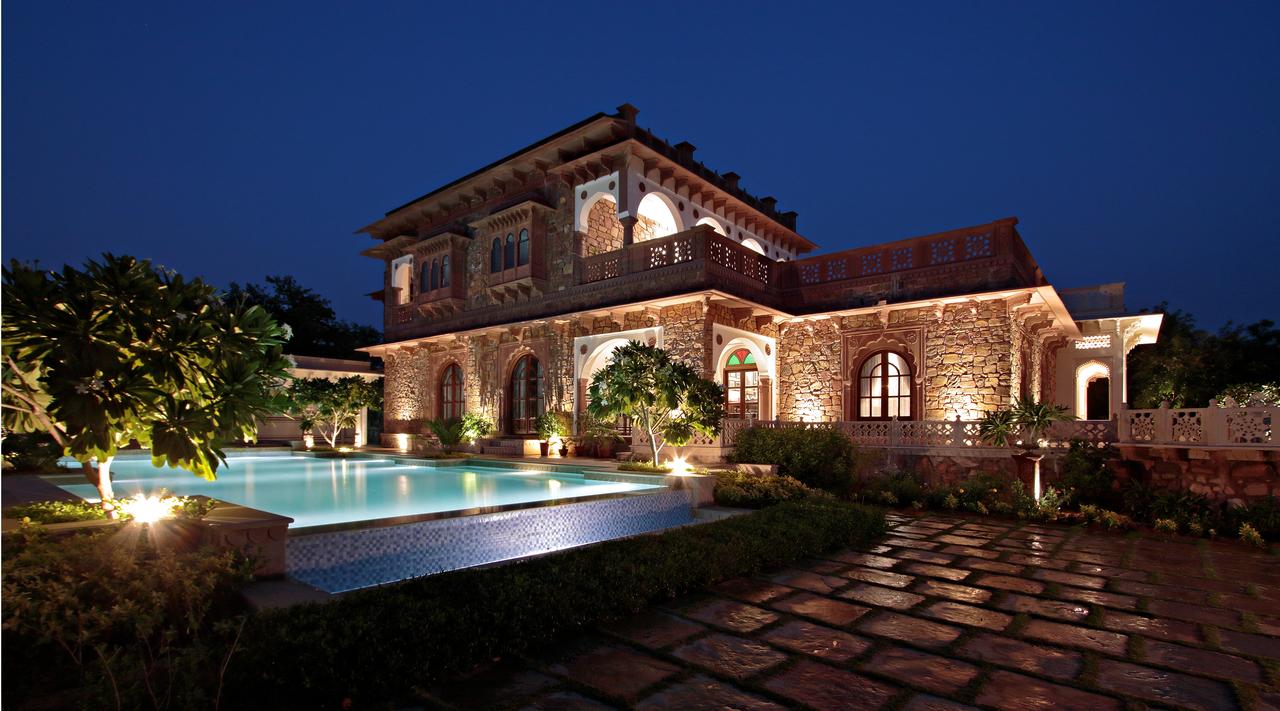 7. Foxy Lady, Goa
Experience Goa by yacht on Foxy Lady, a unique offering by Niraamaya Retreats. The private charter offers exclusive and personalized five-star service - we call it affordable indulgence. Foxy Lady features two suites and two staterooms (accommodating up to six adults and two children) and provides a luxurious accommodation complimented with premium bed linens, marble-lined bathrooms, wardrobes, plush interiors, and spectacular views of the ocean. The yacht can also be chartered for private events but we recommend an overnight experience.
8. Devshree, Rajsamand
We always have a soft spot for Devshree and it remains on our list for 2020. Located in rural Rajasthan, the 8-bedroom house was constructed in a traditional haveli style with deep verandahs and intricate courtyards of Rajput architecture and influence. The interiors are airy and spacious and the décor has a contemporary twist. As the sun sets, you hear the villagers returning to their homes with their cows and goats, a golden time of day referred to locally as gaudhuli. Join your hosts Bhavna and Shatrunjai and experience the rural life of Rajasthan - always a highlight of our Sodha Travelers!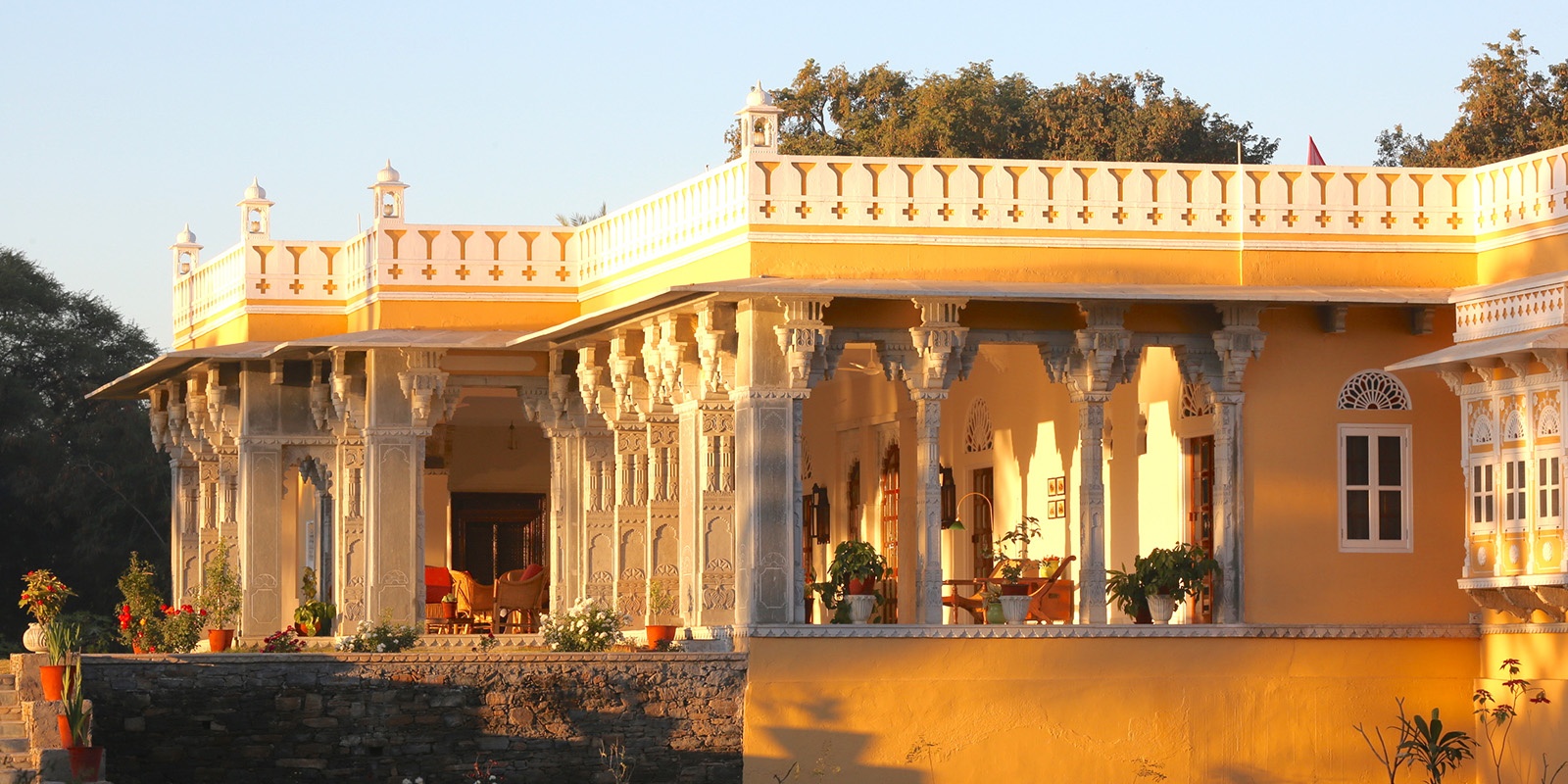 9. Niltava, Kaziranga
Kaziranga National Park is a protected area in the northeastern state of Assam. Spread across the floodplains of the Brahmaputra River, its forests, wetlands, and grasslands are home to tigers, elephants, and the world's largest population of Indian one-horned rhinoceroses. Perched on a hill, Niltava offers a panorama of Kaziranga National Park and the lush tea plantations. The luxury tents, adorned with local handlooms and handicraft, are comfortable and private. After an exciting safari, sit back and enjoy traditional folk dance performances under the stars.
10. Taj Rishikesh Resort and Spa, Uttarakhand
Taj Rishikesh is a luxurious Himalayan hideaway on the banks of the majestic Ganges River. The public areas, private residences, and meadowed terraces are singularly geared to amplify the experience of being one with nature - think minimalistic mountain lodge where wellness takes residence. Only 30 km from the sacred spaces of Rishikesh, Taj offers several exemplary guest experiences ranging from sunrise expeditions to treasure hunts. Don't miss the nightly Aarti, a profoundly moving offering to Mother Ganga.