Brenda and W, Sodha Travelers from New York, recently returned from a 2-week journey in India and UAE. Their destinations included Delhi, Haridwar, Agra, Jaipur, and Dubai. Read on to learn more about their highlights, and the one thing they believe every traveler should experience in Dubai:
Our trip was spectacular!!!! I can only speak for myself when I say that the Taj Mahal has been the most magnificent site that I've ever laid eyes upon. It is by far a beauty to be adorned. The food and culture of the Indian people is absolutely wonderful and has me craving more! This has been a truly amazing journey, the driver and the guides have been absolutely amazing and extremely flexible as well as accommodating.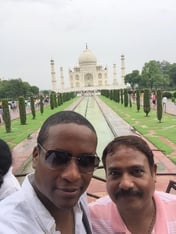 Dubai is a city being built in modern times and is striving to be the biggest and the best, which I envision accomplishing its goal. As a result, I look forward to returning to see its progress and participating in some of the activities that I was unable to do this time around. The sand dune safari was totally awesome and must be experienced by anyone making the journey! We look forward to working with you for our trip next July. Excellent trip, excellent people! - W and Brenda, New York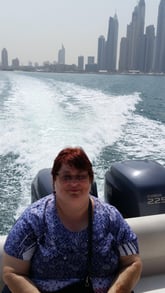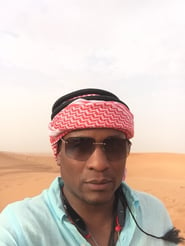 Thank you for sharing your highlights and positive feedback! Brenda and W are now working with our team to plan their next journey in 2016 - either Sri Lanka/Maldives or Vietnam/Cambodia! Let the adventure begin!