I just returned home from an epic two-week journey with our Heritage of North India tour. It was an absolute pleasure to lead such an engaging and enthusiastic group of travelers. One of the highlights was our stay at Talabgaon Castle, a 200-year-old fort nestled in nature. Located near Dausa, an easy two-hour drive from Jaipur, the heritage resort offers a comfortable and enchanting stay off the tourist circuit. The car horns, bustling markets, and crowds are replaced by stunning sunsets, poolside cocktails, and village life. It is a rare opportunity for tourists to experience the rural lifestyle and authentically engage with the locals.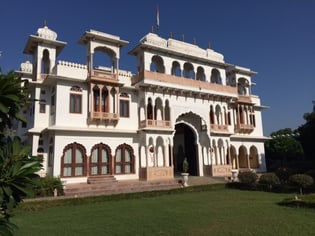 The owner of Talabgaon Castle, Dalpat Singh Rathore, spent almost four years renovating and restoring the property. It now features a cozy library, polo bar, and beautifully manicured grounds with gardens, fountains, and an infinity pool. Talabgaon also hosts a polo tournament every April on their own polo field, in memory of Dalpat's son. As Rajputs, Dalpat and his family have a proud history as fearless warriors who lived by a strict code of honor with a reputation for great hospitality.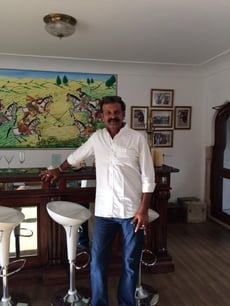 After arriving from Jaipur, our group relaxed poolside before being swept away on camels to visit the surrounding villages. There was intrigue from both tourists and locals, as many villagers do not have the opportunity to interact with foreigners in this rural area of Rajasthan.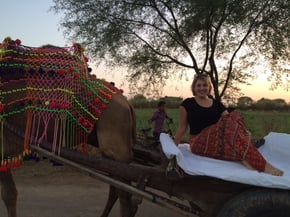 The following day, we traveled by jeep to enjoy lunch at a traditional mud house on a local farm. Later, as the sun set, we were treated to a Rajasthani cooking demonstration by the polo field, followed by a dance performance by the pool bar.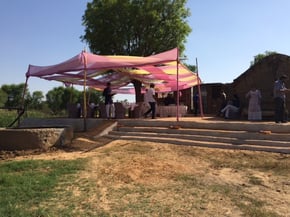 But let's talk about the food. I have stayed at endless hotels in India, ranging from luxury accommodations to heritage properties. The cuisine at Talabgaon Castle was absolutely fantastic. My favorite was a regional paneer dish that was prepared to perfection in a cashew paste and onion gravy. I was also overjoyed to find poha at breakfast - a light, flattened rice dish with peanuts, chopped onions, and mustard seeds.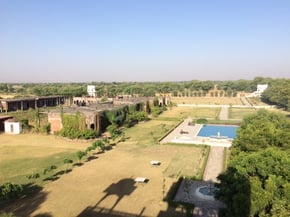 Talabgaon Castle tells a story. The people and the land contribute to the richness of the rural experience. I am already looking forward to my next visit - and the delectable paneer dish!