Namaste, travelers! I am currently on a 5-week adventure across India. One of my first stops was Amritsar, a city founded in 1577 by the fourth Sikh Guru, Ram Das. Many know Amritsar as the site of the Sri Harmandir Sahib (Golden Temple), the holiest Gurdwara of Sikhism.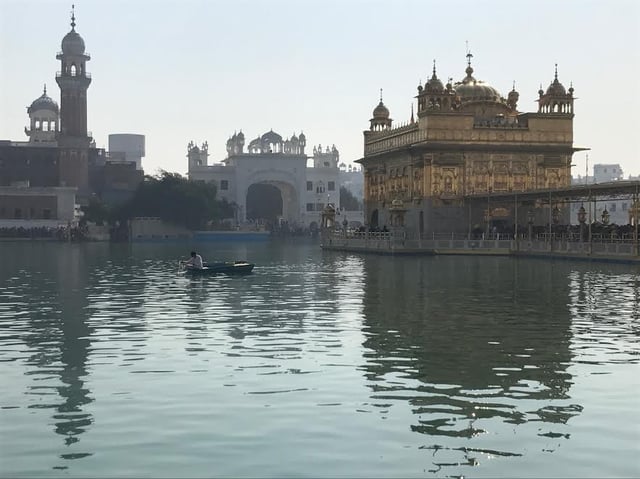 Though the temple is vividly spectacular, the adjacent dining space is an astounding operation. Langar Hall serves meals at no charge to over 100,000 people every day. Anyone is welcome. It is, in fact, the largest free kitchen in the world.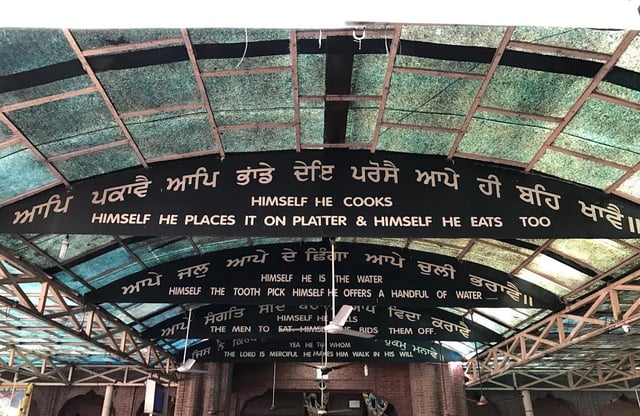 As I walked into Langar Hall, the first glimmer that caught my eye was the silverware. Six-foot metal barrels were overflowing with thousands of spoons. The smell of lentils, garlic, and onions permeated the air. Hundreds of volunteers were cleaning dishes, chopping vegetables, rolling flat breads, and serving food to the masses.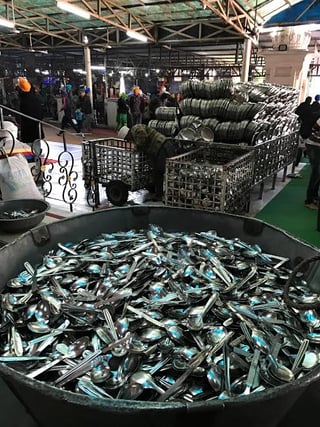 Here women sit and peel buckets of garlic. Next to the station, other volunteers are cutting vegetables.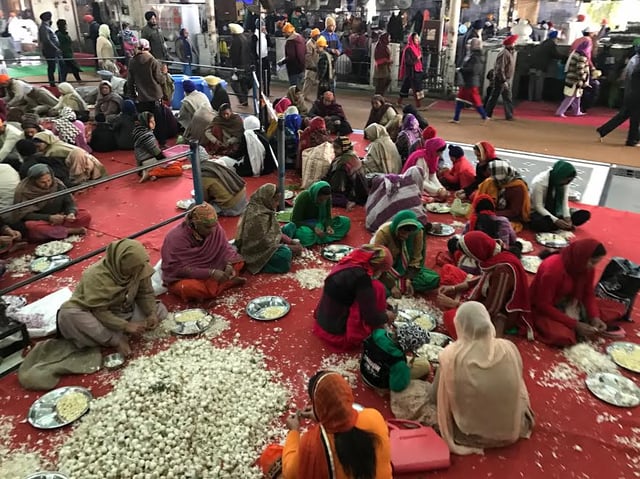 The dining hall that serves 100,000 guests every day.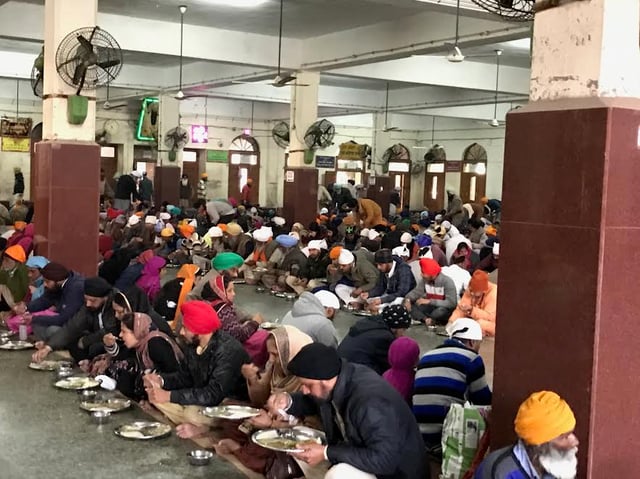 One of the chefs stirs a large pot of dal (lentils).
A view of the manual chapati station.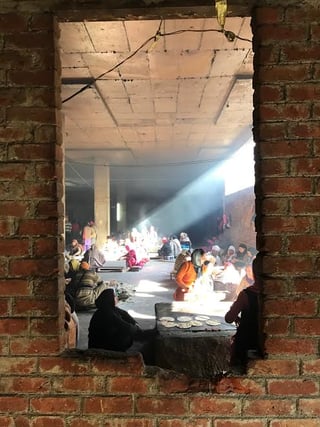 And from this machine, 5,000 more chapatis are made every hour.
Langar Hall is truly a sensory experience. For Sodha Travelers planning a visit to Amritsar, go behind the scenes and walk the labrynth of prepping, cooking, and cleaning stations. If interested, you can also volunteer - my children and I spent time rolling chapatis on the floor with 60 other men and women!