Goa is known as a tropical paradise on India's western shores. Settled by the Portuguese in the 15th century, the region intricately integrates European heritage and Indian traditions. Endless beaches, spice plantations, and adventure activities famously attract travelers from around the globe.
From June - September, monsoon season alters the Goa landscape. The rains decrease tourism, causing many restaurants and attractions to close. However, don't let this deter you! There are still many enticing options for travelers, and here are a a few of our favorite Goa activities during monsoon season:
White Water Rafting
From June to September, enjoy the lush jungle scenery on Class II and III rapids through the Mhadei Wildlife Sanctuary, organized by Goa Rafting in the nearby village of Nachinola. The Mhadei River springs to life during monsoon season, creating the perfect scenario for white-water rafting. Feeling the effects of the Goa social scene? With two departure times (9:30 am and 2:30 pm), even late risers can brave the three-hour adventure. The 10-kilometer runs also allow rafters to spot residents of the sanctuary, including bear, panther, leopard, and Bengal tiger. Bonus: The meeting point is a charming and unexpectedly delicious restaurant famous with bikers and road trippers. Post-rafting, book a table and share a thali.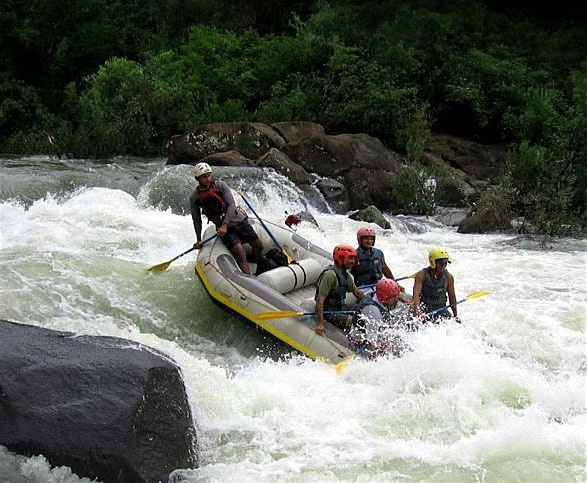 Black Sheep Bistro
The Black Sheep Bistro, or "BSB" as the proprietors call it, is an upscale and modern restaurant that features a globally inspired menu. It's one of the few establishments in Panjim that can rightfully call itself farm-to-table and most ingredients are locally sourced within a 100-mile radius. Menu favorites include clams and Goan chorizo, osso bucco, and crab meat ravioli. Housed in a traditional Portuguese-style building, BSB has an extensive wine list with an internationally schooled sommelier to make pairing recommendations. Cocktails are available, too, with whacky names and tag lines like "Hakuna Ma Vodka: It means no worries for the rest of your night!" Check out the menu during monsoon when the wet season's produce transforms what is available.
Divar Island
Board a ferry from Old Goa for the short crossing to Divar Island. With single-lane roads that are virtually empty, the island is ideal for independent exploration. For years the government tried to persuade the villagers of Divar to approve a bridge from the mainland. Their resistance paid off, and the island remains a charming and traditional step back in time. Divar Island is not a typical tourist spot. There is one guest house, a few pubs, two bakeries, and a handful of restaurants that mostly cater to local workers. The one exception to this tranquility is during monsoon season in August when Divar hosts Bonderan, an overnight cultural festival that resembles Carnival. Otherwise, the island is an idyllic day-trip overflowing with mangroves, grasslands, and old-world charm.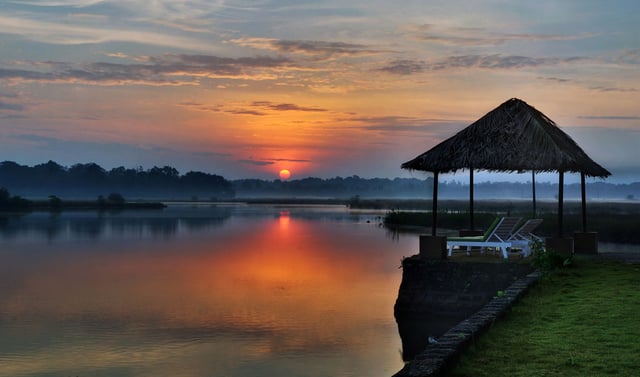 Pomburpa Springs
Pack a picnic and take a dip at Pomburpa Spring, a natural freshwater source less than 10 kilometers from Panjim. The waters are believed to have medicinal properties for ailments including arthritis, bone fractures, and circulatory disease. The spring is set among areca nut trees on landscaped grounds. Pomburpa used to belong to the church but is now under the authority of the Goa Tourism Department. Over one crore (USD 150,000) was spent on renovations to drastically improve the facility, and visitors can now enjoy changing rooms, public toilets, and even a performance stage. Weekends can get busy with locals, so try and plan your trip during weekday work hours when crowds subside.
Note: These and other India highlights can be found on Allison Sodha's AFAR page. Check out AFAR for ideas on the best places to dine, play, shop, and stay!