Kerala, a lush state in Southwest India, is often considered the birthplace of Ayurveda. Ayurveda, or Science/Knowledge of Life, is a form of holistic medicine. The earliest documentation of this healing system appeared in India over 5,000 years ago. Ayurveda focuses on balancing the emotional, mental, physical, and spiritual elements of life to create ultimate wellness.
Ayurveda programs often incorporate a Sattvic diet, therapeutic treatments, and yoga/meditation sessions. Here are four of Sodha Travel's recommended Ayurveda resorts in Kerala: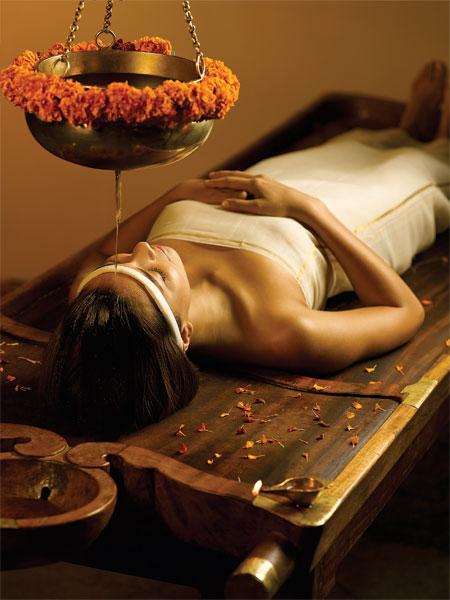 Kalari Rasayana
The 8-acre lakeside location of Kalari Rasayana is nestled among coconut groves and surrounded by the calming backwaters. Expert physicians give personal attention to individual ailments and wellness with the purest tenants of Ayurveda. Treatments are supplemented with yoga, lakeside walks, and evening assemblies called satsangs alive with discussions, chanting, dance, and music. Additionally, food preparation is based on ancient Sattvic principles and the menu is individually prescribed based on constitution and treatments.
Kalari Kovilakom
Also a CHG Earth property like Rasayana, Kalari Kovilakom is a 200-year-old palace certified by the National Accreditation Board for Hospitals and Healthcare Providers (NABH). Belonging to the Vengunad chieftains, the palace was originally surrounded by land rich with Venga trees that have healing properties. Since the Vengunad kings were patrons of the classical arts ‐ especially Kathakali dance and Carnatic music — such cultural programs are an essential part of the daily ritual at Kalari Kovilakom.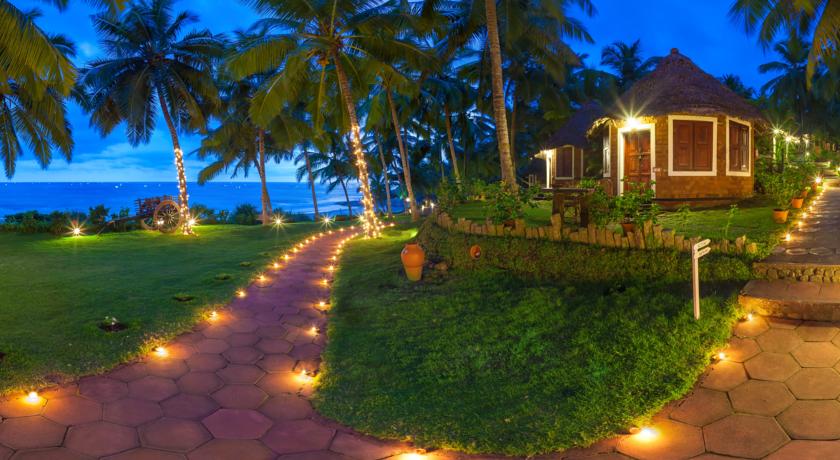 Manaltheeram
A world of seaside holistic healing awaits at Manaltheeram. The sister property to award-winning Somatheeram, Manaltheeram is a relaxed and restorative beach village with rustic cottages resting on the hillside. The herbs from the garden are used for medicinal and culinary preparations, and the resort offers over 250 varieties of vegetarian dishes, juices, and raw salads.
Nattika
Named after the Nattika Beach on the Arabian Sea, Nattika is a luxury resort with 52 villas on 16 acres. There are 50+ massage therapists, meditation spaces, and daily yoga programs that include Yoganidra, Mantra Chanting, and Pranayama. Be sure to book a Padaghata, a traditional foot massage that stimulates the Marmas (vital points or energy pathways).