Here is exciting news from Nepal! With the exception of Changu Narayan Temple, the Department of Archeaology has officially reopened all UNESCO World Heritage Sites in Kathmandu Valley. After the devastating Gorkha earthquake in April, this is a much needed step toward rebuilding the tourism industry.
There are currently seven UNESCO groups of monuments in Kathmandu: Durbar Squares of Hanuman Dhoka, Patan and Bhaktapur; Hindu temples of Pashupati and Changu Narayan, and Buddhist stupas of Swayambhu and Bauddhanath.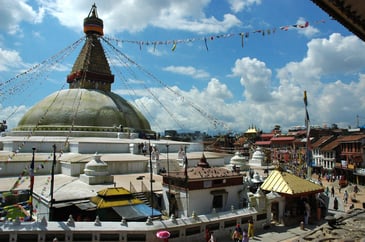 Here are five reasons why now is the time to visit Nepal:
1. Flying High. The international and domestic airports are fully operational, Also, several airlines have slashed fares to Kathmandu in the hopes of gaining traveler momentum.
2. Travel by Road. The major highways suffered limited to zero damage, so travelers can easily connect between cities by bus or private transport.
3. The Other 65. Nepal has 75 districts, but only ten were heavily affected by the earthquake. This leaves 65 districts that are ready for exploration.
4. Onward and Upward. Less than 10% of the 35+ major trekking routes remain closed, making this an ideal time to plan an adventure in the Himalayas.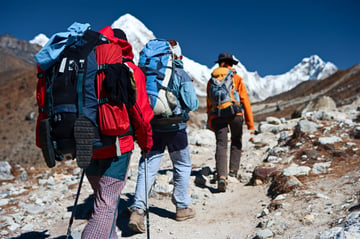 5. Less Crowds. Understandably, a national disaster causes an immediate severe decline to inbound tourism. However, much of the Nepal was unaffected and many travelers enjoy exploring a region without being inundated with other tourists. Not only can travelers have a more private experience, but their financial contribution is essential to restoring the local livelihood.
In addition to the above, there has been no outbreak of a major disease, medical facilities are operational and fully supplied, and communication (phone, wifi) has been restored. Nepal's economy relies heavily on foreign tourism, and the locals are waiting to welcome you to their country.
At Sodha Travel, we want to help Nepal rebuild their economy. Book a private Nepal tour by August 1, 2015 and receive 20% off!*
*Travel must be completed by December 31, 2015.