The Sodha Travel Spring Sale is on now for international flights to Asia, Europe and Africa! If you are traveling during the summer or Christmas break, now is the time to book. You can save up to $379 per person!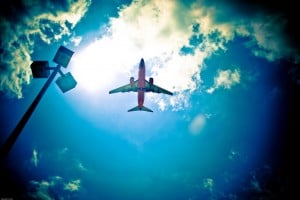 Did you know that our air desk can save you an average of 19% off published fares? In addition to discounts, there are other wonderful advantages to booking with Sodha Travel. We have exclusive contracts with several airlines, including Emirates, Lufthansa, American, Delta, Cathay Pacific, and ANA. If you experience a flight cancellation or missed connection, we work with the airline directly to amend your booking. Our representatives work their magic to get you to/from your destination as quickly and with as few fees as possible. Often our air desk can make changes without any penalties - a rarity with online, published reservations! Our clients say it best, and here is recent feedback we received from Janice in South Carolina:
I was very surprised to find such a savings by booking with you instead of directly online or with the airline. But the real value for me was when I needed to travel home unexpectedly from India during a time with sold-out flights. Your team went above and beyond to find me a seat and I am so grateful. When travel plans unexpectedly change, it really makes all the difference to work with someone who not only is professional and patient but who also can make magic happen. You did that, and I thank you.
Thank you, Janice. I am also a believer in the value of agents, which is why I always buy my personal flight tickets from our air desk! (I saved over $1000 for our family travel just last week!) If you would like a complimentary quote for your upcoming travel, Contact Us and see the value!