Continuing with our monthly theme of culinary delights, here is a recipe from a dear friend of Sodha Travel, Chandrika Nimmagadda. Chandrika was the owner of the original Curry Leaf in Portland, Oregon and is known throughout the community as a maestro of Indian cuisine. She generously offered to share this recipe for Mango Bread Pudding. (On a personal note, it is one of my favorites.) Enjoy!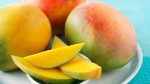 Mango Bread Pudding
Ingredients
6 slices day-old bread
1/2 cup dry craisins
4 eggs, beaten
2 cups milk
2 tsp butter, melted
3/4 cup white sugar
1/4 cup chopped almonds
1 teaspoon ground cardamom
Directions
Preheat oven to 350 degrees F (175 degrees C).
Break bread into small pieces into an 8 inch square baking pan. Drizzle melted butter or margarine over bread. If desired, sprinkle with raisins.
In a medium mixing bowl, combine eggs, milk, sugar, cinnamon, and vanilla. Beat until well mixed. Pour over bread, and lightly push down with a fork until bread is covered and soaking up the egg mixture.
Bake in the preheated oven for 45 minutes, or until the top springs back when lightly tappeed.
For the Mango Sauce :
Mango Pulp - 1/2 cup
Heavy Cream - 2 Tablespoons
Milk - 1/2 Cup
Sugar to taste
Blend all of these together with a spoon.
Once the pudding is cooled down, cut into servings, pour two tablespoons of the sauce over the slices. Can be served with fresh strawberries or fresh mango slices.