Sodha Travel loves connecting and creating with our clients. We had the privilege of working with Michael H. for several months to craft a personalized program in Thailand and Laos. Michael and his family, from Portland, Oregon, visited Koh Lanta, Chiang Mai, and Luang Prabang. Here is his review of Sodha Travel's services:
Allison Sodha is highly organized, knowledgeable, and she keeps all promises made. We enjoyed a two week vacation in Thailand and Laos with help from Sodha Travel. Allison did not dictate how this trip was to go. She didn't have a one-size fits all agenda for our vacation. What she did was listen to our needs and worked with me to plan a fabulous vacation. She arranged for guides and vehicles in select cities. In each case the guide was wonderful. We enjoyed a day on the Mekong River visiting remote villages. We really felt like Allison's guides took us "behind the scenes", away from the typical tourist haunts. She booked a wonderful hotel for us in Laos. And she handled all of our airline tickets. She made sure everything came together -- saved me a lot of time and stress. We will work with Sodha Travel again. India is calling our names!!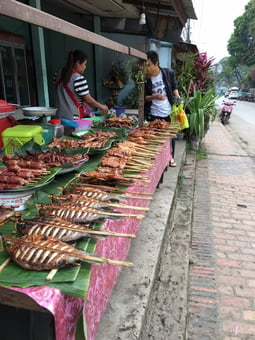 Michael posted over a dozen photos of his trip on Sodha Travel's Yelp page. Check it out!
Our team also received the following review from Donald and Nancy Smith, who traveled with Sodha Travel for 40+ days in India and Nepal:
For many travelers, India is a once-in-lifetime journey. For us (two 67-year-olds from Oregon), the goal of going to India has been with us for 30+ years. In November-December, 2015, it happened. Three observations: 1) Go it India--it's nothing short of Incredible, as the tourism slogan proclaims; 2) You can go with a group...or do it in your own with planning, drivers, guides, etc.; 3) Strongly consider the professional expertise of Allison Sodha (Portland, OR)--whether joining one of her group journeys or using her helpful planning advice for independent travel. Our trip was memorable in so many ways...and Allison clearly guided us to and through India. Personal, knowledgeable and flexible--she's a gem.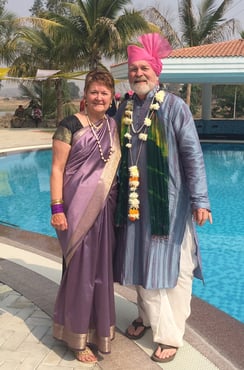 Thank you for the traveler reviews of Sodha Travel! We will continue our journey of creating unique and custom tours so our clients can have exceptional journeys in South Asia.