On your next visit to Vietnam, skip the big bus tours and spend a few days exploring the magnificent landscape of Sapa. Established as a hill station by the French in 1922, Sapa overlooks the terraced rice fields of the Muong Hoa Valley. Thick mist and low clouds across the valley add to the panorama, now mostly populated by H'mong, Tay and Dao hill tribes.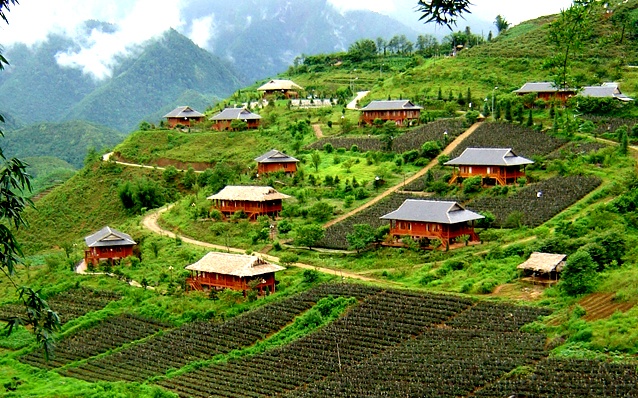 To reach Sapa, board an overnight train from Vietnam's capital, Hanoi. Here is a sample itinerary:
Day 1: Hanoi - Lao Cai
In the evening, board your overnight train to Lao Cai. Depending on availability, guests can either share a cabin (four berths) or reserve a private cabin (two berths).
Day 2: Lao Cai - Sapa
Upon arrival in Lao Cai, transfer to Sapa. Your journey will be mostly driving downhill towards Lao Cai before turning into a small paved road leading to Ta Phin Village. Here you can experience the cultural life of Black H'mong and Red Dao minorities, the two largest ethnic groups in the area living happily together while still maintaining their own traditions. The two groups, who are both well-known for handicrafts, are recognized by their dressing style. You will have a walk around the village and visit one of the local houses. Then, continue to Sapa and transfer to your hotel. Evening at leisure and overnight.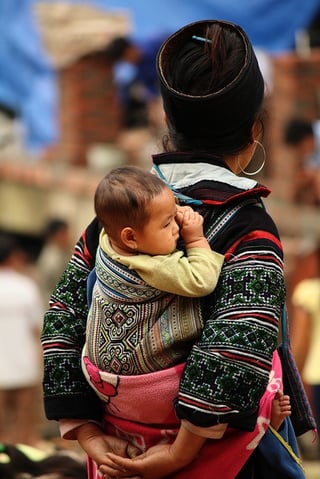 Day 3: Sapa
After breakfast, enjoy a hike around Sapa. Start with a short walk through the town before turning on a footpath running through vegetable gardens. You then descend down the valley on a dirt trail through rice paddy terraces, enjoying the spectacular scenery on the way. Once reaching the narrow river running on the bottom of the valley, you will walk along its bank for a while and eventually arrive at Y Linh Ho Village of the Black H'mong minority. Take a rest and enjoy lunch with the locals. Later, the walk takes you deeper into Muong Hoa Valley. You will pass through Lao Chai Village and then Ta Van Village of the Giay minority. At Ta Van, you walk up to the main road and transfer back to Sapa. Evening at leisure and overnight.
Day 4: Sapa - Lao Cai
Day at leisure for independent exploration. Later, transfer to the rail station in Lao Cai for your overnight train to Hanoi.
**
Sodha Travel has several hotel recommendations in Sapa, depending on your budget and interests. Accommodations range from ecological home stays to mountain retreats. Contact a Sodha Travel Destination Specialist to start planning your private and custom Vietnam tour today!