Happy 2022! It's that magical time of year when Sodha Travel features the 10 BEST of South Asia! Our team spends thousands of hours inspecting hotels, interviewing guides, surveying locations, and personally experiencing the road less traveled to offer unique products for our clients. Some in this list are new - others are established - but all offer a diverse and distinctive experience.
Here are Sodha Travel's 10 favorites in South Asia for 2022:
1. Lchang Nang Retreat / Ladakh, India
Owned by the illustrious Kalon family of Nubra, Lchang Nang was built on the ancestral grazing lands in Tegar Village. Not only are the employees from the region, but the artifacts are also handmade by local artisans. With a goal to reduce Ladakh's carbon footprint, the sustainable property is completely solar powered and guests are offered filtered glacial snowmelt for both drinking and bathing purposes, reducing reliance on single use plastics. Lchang Nang also has their own farm so guests can enjoy an authentic farm to table experience.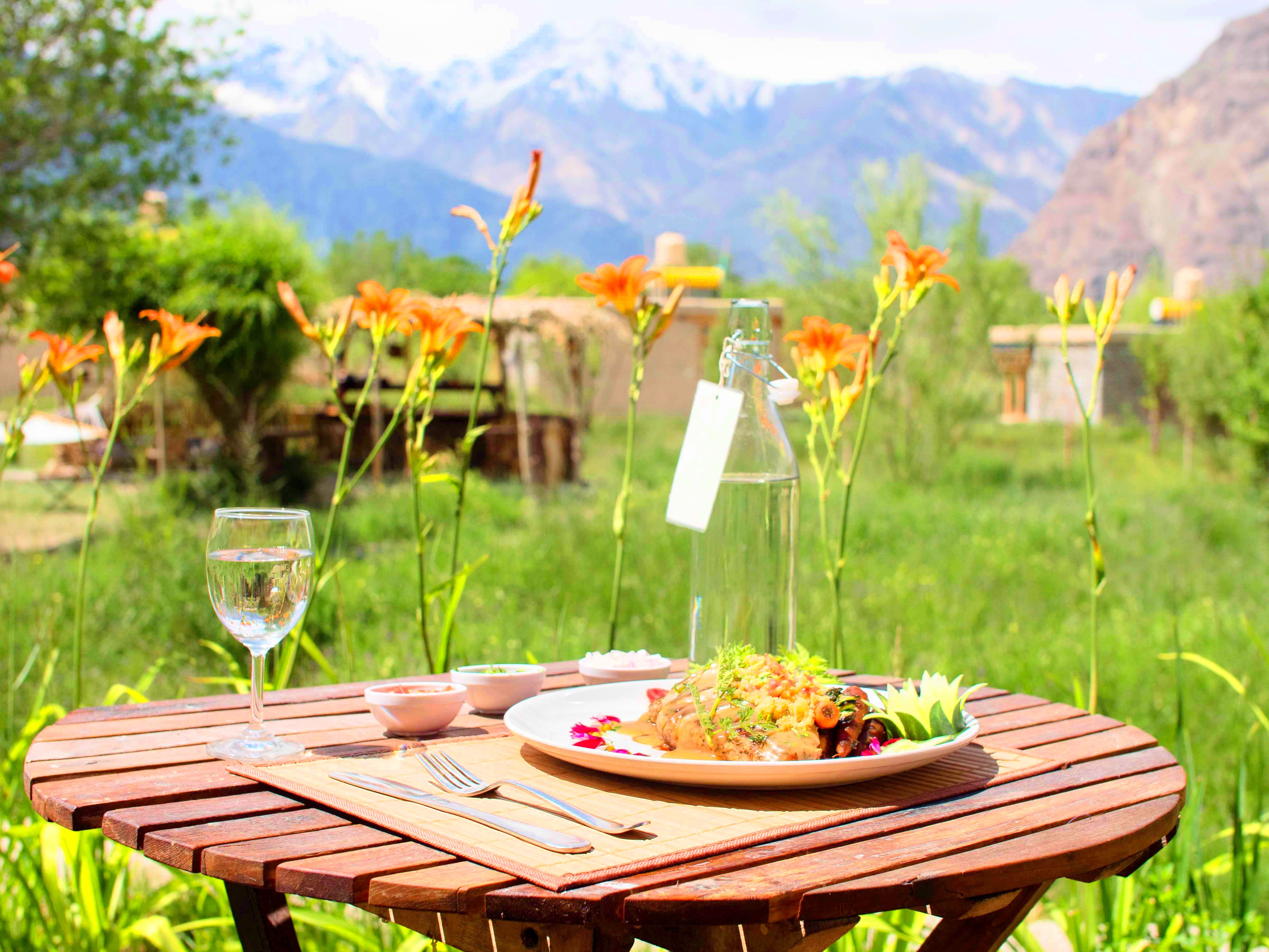 2. Tilar Siro Andamans / Andaman Islands, India
The Andaman and Nicobar Islands are often considered "India's best kept secret." Located 1400 km from the mainland, at the junction of the Bay of Bengal and the Andaman Sea, the archipelago is known for white sand beaches, tropical rainforests, coral reefs, and protected marine life. Considerably less commercialized compared to other destinations, Andaman and Nicobar offer a more sustainable approach to island life. Tilar Siro Andamans, the newest addition to CGH Earth, features 25 stilted rooms with understated elegance and minimalistic luxury. The Havelock Island property, with stunning views from almost every public and private space, also offers scuba diving, snorkeling, fishing, and guided nature walks.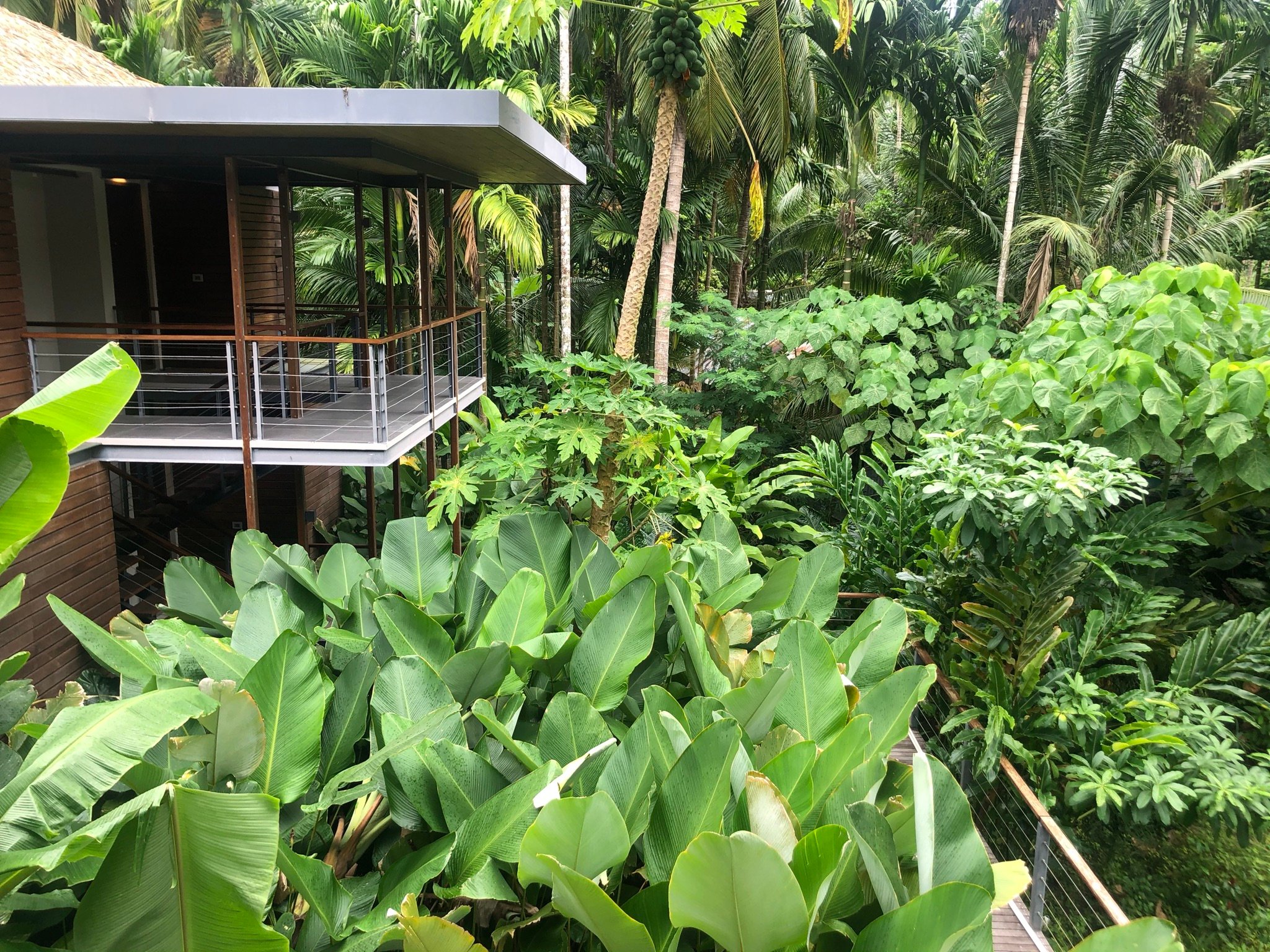 3. Brahmins and the Blue City / Jodhpur, India
This walking tour in Rajasthan's famed "Blue City" goes beyond the typical (albeit majestic) Mehrangarh Fort. The Brahmins, who painted their houses blue to stand out from other castes, share captivating narratives and legends of Jodhpur's indigo-hued lanes. Discover the traditions, cultural riches, and hidden treasures of Marwar by the residents who embrace the city's traditional rhythms and routines.
4. Cooking with Rekha / Pokhara, Nepal
Profoundly influenced by the national cuisines of India, Tibet, and China, Nepal's culinary classics are packed with flavor. Join your host, Ms. Rekha, as she creates popular dishes that include dal bhat, puri, and Nepali momo. Beyond the kitchen, Ms. Rekha also operates a foster home with 16 children. The fusion of delicious conversations and community initiatives makes this one of our favorite culinary home visits.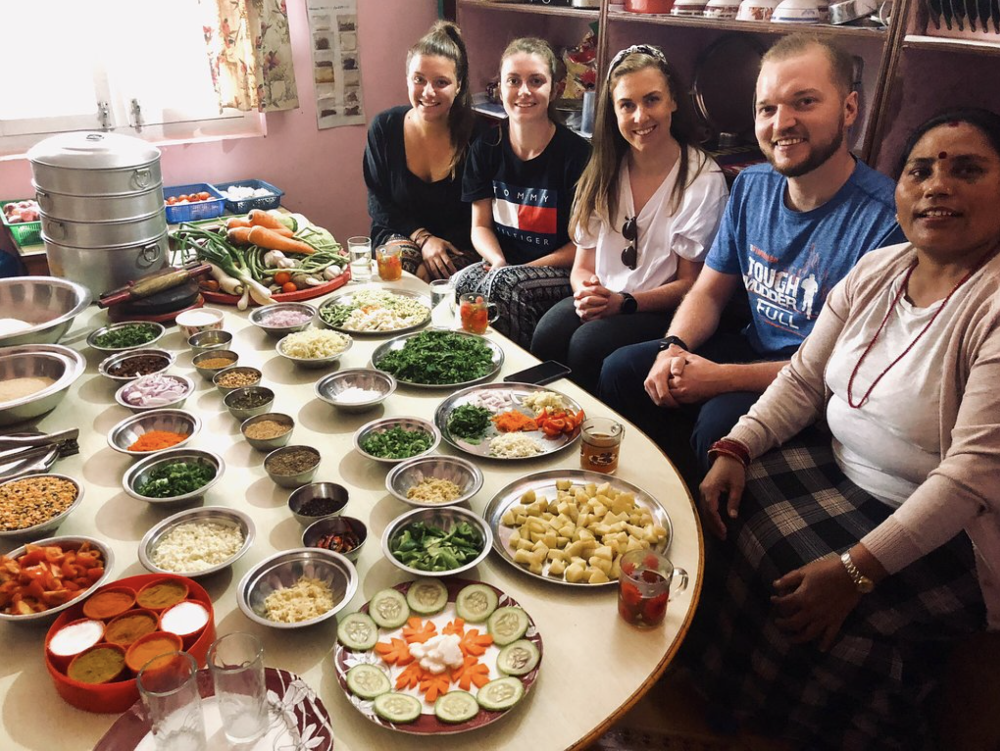 5. Flameback Eco Lodge / Weerawila, Sri Lanka
A favorite for families, Flameback Eco Lodge is nestled in a bird sanctuary on picturesque Weerawila Lake. Each of the seven luxury tented lodges draw inspiration from the intimate mosaic of Sri Lanka's natural treasures. Rustic yet modern, the accommodations are privately scattered in the garden, allowing access to nature without compromising on comfort. We also love the "Junior Naturalist" program that guides younger travelers on the importance of conservation and sustainable tourism practices, complete with a ceremony and certificate!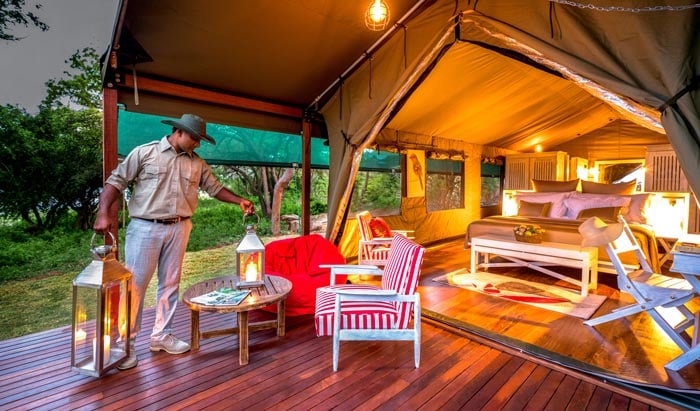 6. Santani Wellness Resort and Spa / Kandy, Sri Lanka
"Best Wellness Retreat in the World." "Best Spas in the World." "Most Unusual Hotels in the World." There are no shortage of accolades for this exclusive wellness resort near Sri Lanka's cultural capital. Named for the Sanskrit word meaning "in harmony with," Santani believes that sustainable wellness begins by balancing nature and nurture. Digital detox is a key component of the experience, so there are no televisions in the 16 contemporary yet minimalist chalets. (Children under 12 are also strongly discouraged.)
7. Empower through Education / Tea Country, Sri Lanka
Located among the emerald hills and tea plantations of Sri Lanka's Central Province is a school devoted to empowering and educating the local, marginalized community. Meet with current and past students, participate in an interactive teaching session, and share a cup of tea with the staff. Your involvement directly supports the ongoing instruction and training for Sri Lanka's underprivileged youth.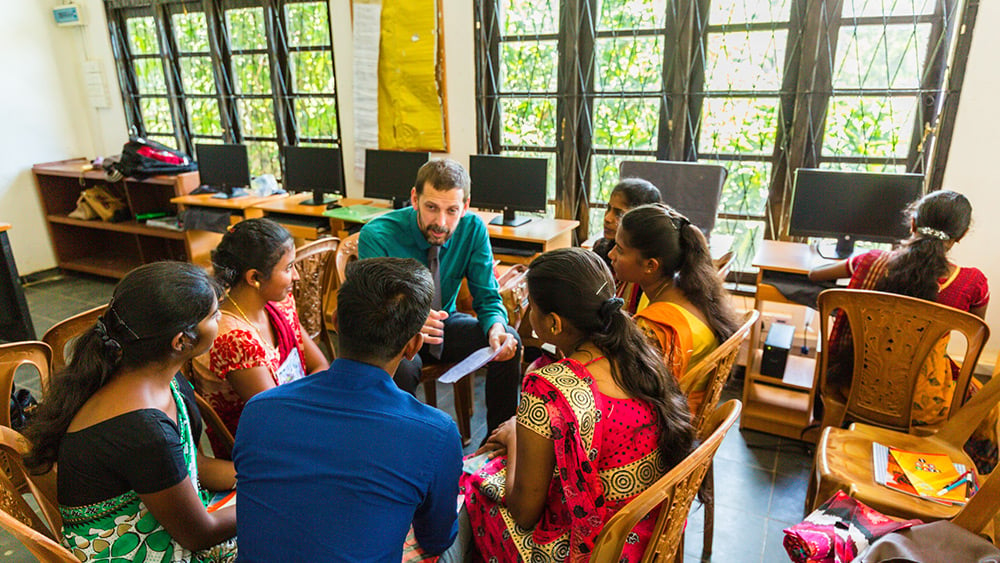 8. Guided Mushroom Foraging / Paro, Bhutan
There is a fungus among us! From fashion to cuisine, mushrooms are a top trend for 2022. On this eco-adventure, join an expert naturalist for a unique foraging expedition in the forests of Bhutan. Learn about the varieties of mushrooms, both edible and poisonous, and local methods of preparation. You may also observe the generational secrets and skills during a specialized cooking class with the "'shrooms" of your labor.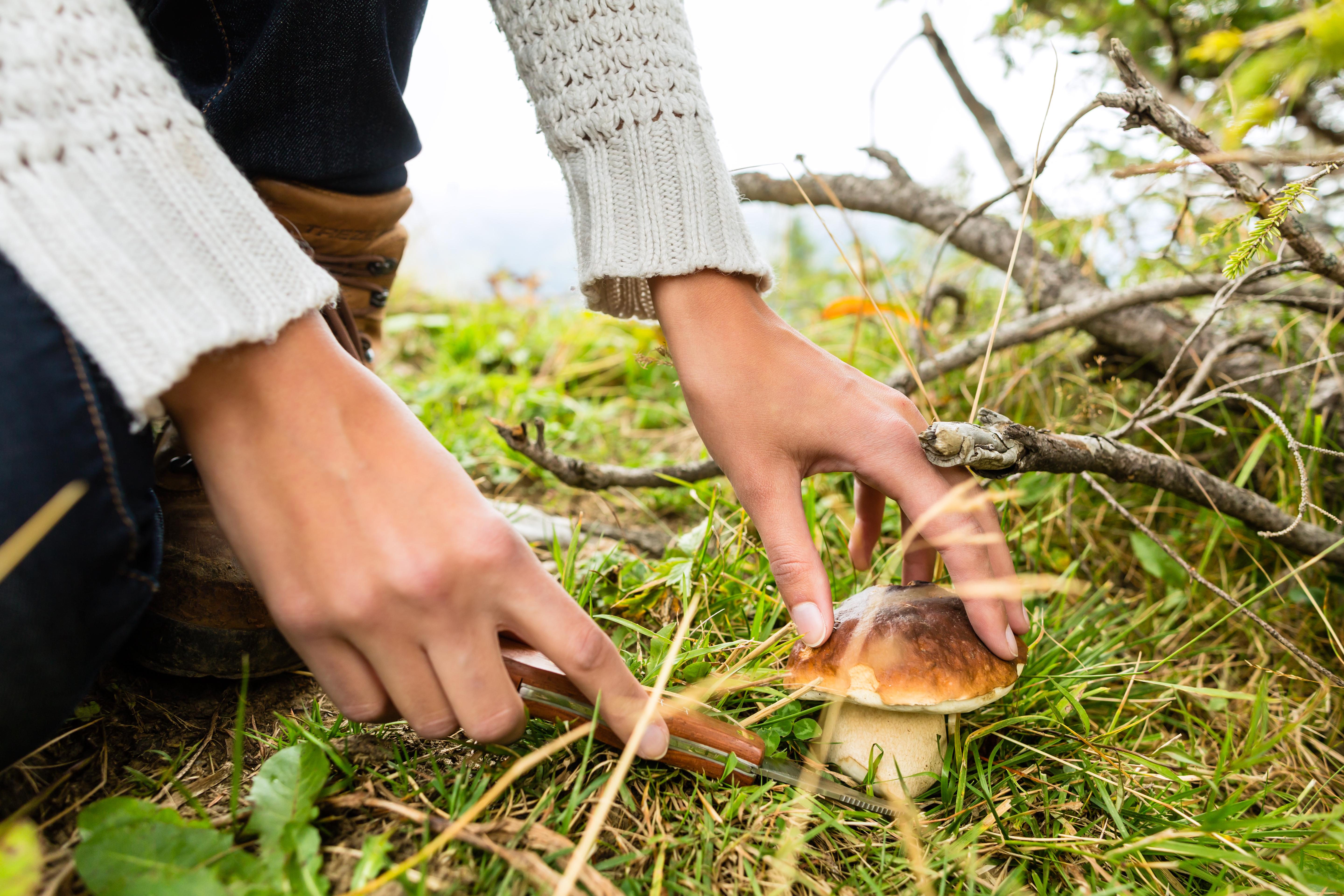 9. Villa Mahabhirom / Chiang Mai, Thailand
The "villa of great pleasure" was created for friends, couples, and families to enjoy sophisticated lodging that threads community, culture, art, and history. The restored teakwood villas are individually decorated (some with with objet d'arts and antiques from the owner's private collection) and reflect the cultural, social, and religious traditions of the Thai people. Make time for afternoon tea in the Mahabhirom Tea Room with a selection of leaves from Thailand's only organic tea plantation and recipes from the Baan Mo Palace in Bangkok.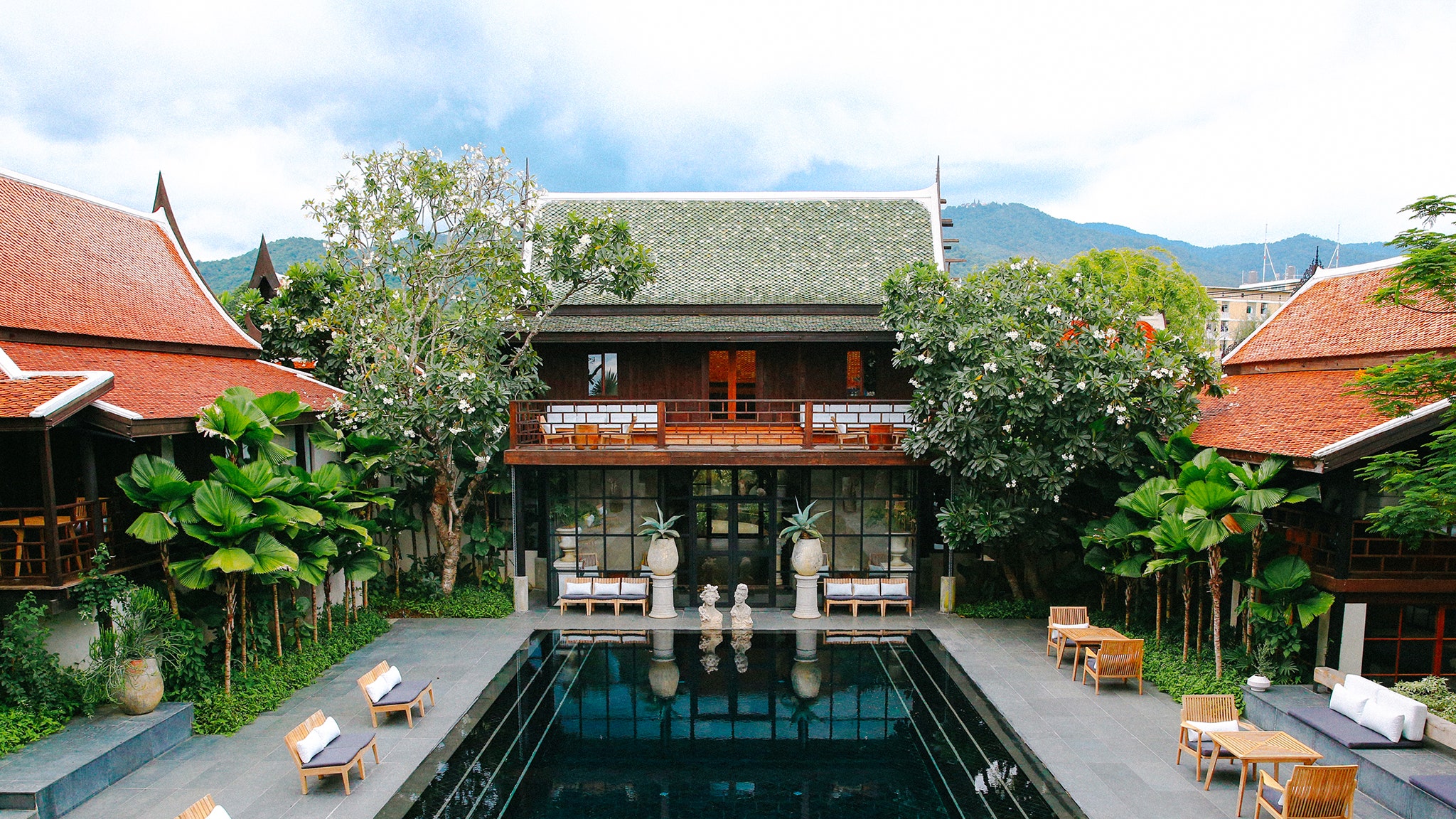 10. Capella Hanoi / Hanoi, Vietnam
Capella Hanoi is our new favorite luxury hotel in Vietnam's vibrant capital. Just steps away from the Hanoi Opera House and Hanoi's Old Quarter, each of the 47 rooms and suites are individually styled to reveal stories of opera legends. Guests will find a curious blend of memorabilia, photographs, set displays, and vibrant portraiture art with geometric prints and modernist details inspired by 1920s décor. We also recommend reserving a morning session with the in-house tai chi master at Hoàn Kiếm Lake.
For more of Sodha Travel's favorite experiences, check out Alphonso Stories. From the culturally immersive to the historically profound, Alphonso has a curated collection of 400+ adventures. Together, let's make travel more experiential and less commercial while exploring where the familiar becomes the unfamiliar.