Sodha Travel is excited to offer a new culinary adventure in Phuket, Thailand! On this 3 day/2 night program, explore the local markets, participate in cooking demonstrations, and dine at renowned eateries. Phuket is an amazing melting pot of cultures and cuisine, immediately evident as you walk around the Old Sino-Portuguese town.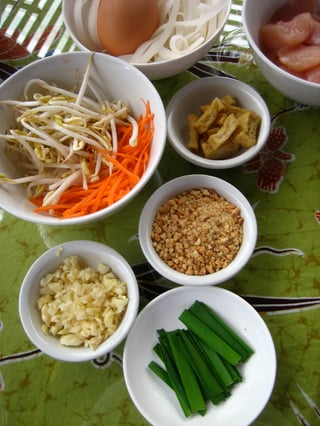 Here is the current daily itinerary:
Day 1
Start the first day of your culinary adventure with a local brunch at Lock Tien, one of the best-known local restaurants in Phuket town. Taste the original Hokkien fried noodles and other local dishes.
Later, discover Phuket's authentic old town. Wander along the roads and admire the beautiful Sino-Portuguese architecture. You will visit an old Chinese temple and walk past colonial mansions, street vendors, and food stalls. Taste exotic Thai fruits and snacks along the way. Don't miss the famous local snack called khanom ahpong, a crispy rolled pancake. Continue your city visit at Thaihua Museum and learn the story and recipes of Phuket Baba cuisine, formed from the combination of spicy southern Thai food, local Malay food, Indian spices, and Chinese dishes. For dinner, dine at Tu Kab Khao. In addition to classics such as moo hong (briased pork belly) and mee gaeng pu (crab curry with noodle), the restaurant also has delightful cocktails.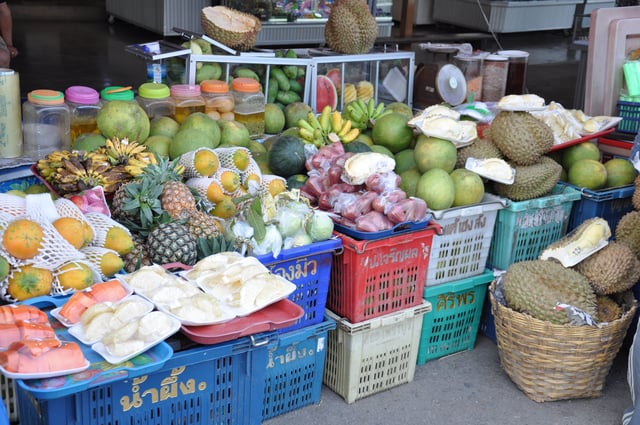 Day 2
Your morning starts with a visit to the local market and an introduction to many exotic Thai ingredients. Continue to a hands-on cooking demo. The class has been designed as a half-day course with a warm and easygoing atmosphere of Thai hospitality, combined with the breathtaking scenery of the Phuket mountains and miles of sandy white beach on Siray Island. Professional instructors will guide you through the art of several dishes.
After preparing and enjoying your own lunch, head to the Chalong Bay Rum Distillery for a tropical cocktail workshop. This unique experience includes three cocktails and a distillery discovery tour. Following, visit the Weekend Market, or Talat Thai Rot (Phuket Town). Sample tasty street food by the many vendors or have a light sit-down dinner at one of the quaint restaurants in the area. This place is a popular spot for locals as well as overseas visitors. Your guide will recommend the dishes worth trying. Finally, sample one of the notoriously delicious Thai desserts like mango sticky-rice or coconut ice cream before heading back to the hotel.
Day 3
Phuket's cuisine is strongly influenced by China, and it's no surprise to find so much excellent Dim Sum for breakfast or brunch. Visit Boonrat Dimsum, one of the most popular dim sum restaurants in the region. It also offers other breakfast staples such as Congee with preserved eggs, Tungtod, Pork ribs with Thai spices, and noodle soup.
Continue your gastronomic journey with a ride to Rang Hill, one of the best viewpoints on the eastern coast of Phuket. Then, take a long-tail speedboat from Laem Hin Pier to visit Kru Suwit Floating Restaurant renowned for its amazing fresh seafood. Relax, take in the views, and enjoy the fresh air and even fresher seafood. A real memory to cherish!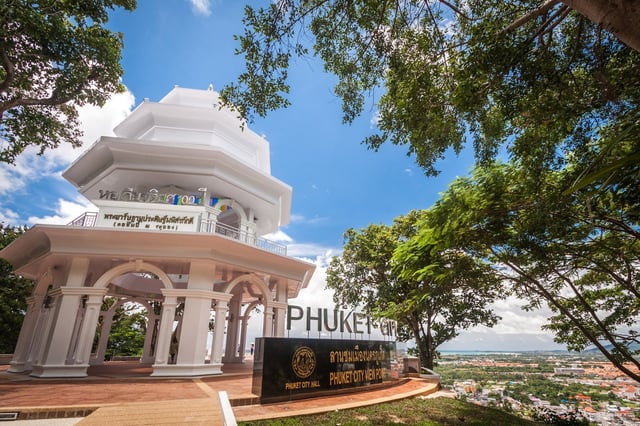 Contact Sodha Travel's Thailand Specialists to plan your Phuket Culinary Adventure today!