The Sodha Travel team is thrilled to announce the official release of Go! Girl Guides India! Written by Allison Sodha, the President of Sodha Travel, the 450-page guidebook is a tapestry of cultural curiosities, destination inspiration, health and safety, local recipes, and personal stories of Allison's travels across the country.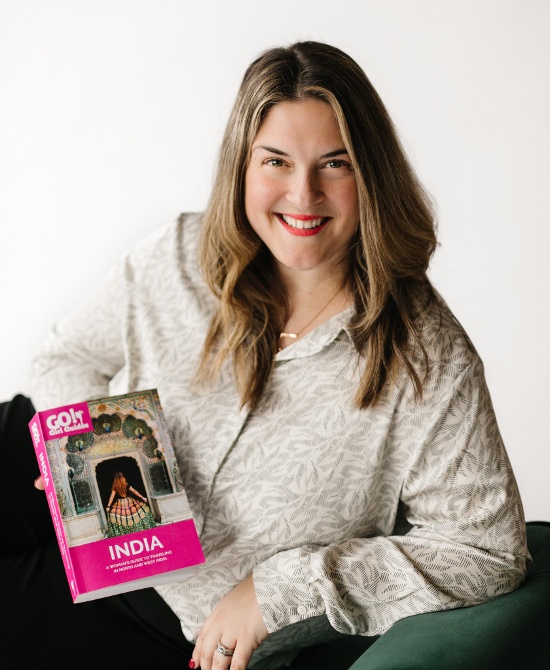 India is a country of color, contrast, and community; a fusion of history and mystery. It is also a complex and chaotic destination to navigate, even for the most seasoned traveler. GGG India offers recommendations and resources that not only keep women safe but also contribute to more enriching experiences.
Go! Girl Guides India features where to stay, dine, drink, shop, explore, and volunteer in 20 destinations and five national parks across North and West India. Readers will also find:
Shopping Lists
Local Festivals
Daily Budgets
Bargaining Tips
Common Travel Myths and Scams
Media Recommendations
Private vs. Public Healthcare
Understanding Local Transportation
and More!
Allison's expertise on India spans 20+ years, starting when she studied Indian history and religiosity in college. She continued her research post-grad and contributed her work to several international publications. The desire to offer more immersive and sustainable experiences, fueled by a deeper understanding of local communities, planted the seeds for Sodha Travel. "It is my sincere hope that this book will encourage more women to not only visit India, but to feel confident, prepared, and excited for the journey," says Sodha.
Founded in 2010 by Kelly Lewis, Go! Girl Guides was the first series of travel guides exclusively curated for women, by women. Other destinations include Thailand, Argentina, London, and NYC.
Purchase your signed, full-color copy directly from Sodha Travel. Black-and-white paperbacks and full-color eBooks are also available on Amazon.
Find the official press release here.