Siem Reap remains the most popular destination in Cambodia. However, travelers should consider the beautiful countryside around Battambang and the historical architecture in Phnom Penh. Here are Sodha Travel's Fall 2016 Cambodia travel updates:
Angkor Archaeological Park
The Ministry of Tourism in Cambodia has officially announced that the Angkor Zone pass for foreign visitors in Siem Reap will increase from February 1, 2017. The prices of the Angkor Pass for the Angkor Archaeological Park are as follows:
One day admission pass: USD $37 (formerly USD $20). Valid for one day only and to be used on the day of purchase.
2-3 day admission pass: USD $62 (formerly USD $40). Valid for 10 consecutive days, and pass can be used any day during the 10-day validity.
4-7 day admission pass: USD $72 (formerly USD $60). Valid for 30 consecutive days, and pass can be used any day during the validity period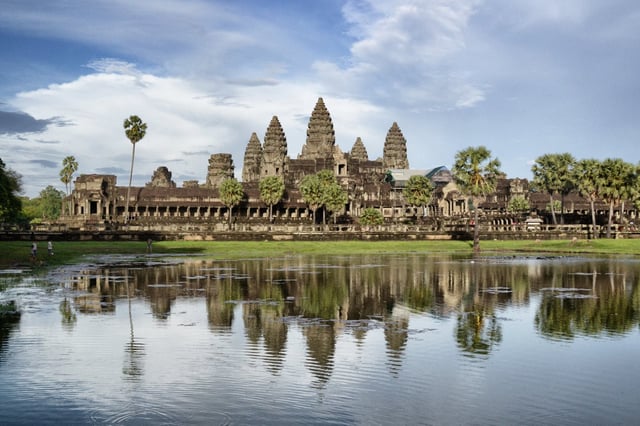 Cambodia's Passenger Train
After a 14-year hiatus, Cambodia's sole passenger rail service has resumed services. The train's 266-kilometre journey from Phnom Penh to Sihanoukville (and vice versa) is on every Friday, Saturday, and Sunday. The Royal Railways-operated train travels at a speed of 33km/hr, and the trip between the two cities takes about eight hours compared to five hours by road.
Tuk Tuk Food Tour in Siem Reap
The Foodie Tour by Tuk Tuk is a private tour with a guide. It is from 6pm to 9pm and includes airport transfers. The tour starts with a ride to one of the most famous and unique restaurants in Siem Reap - the Bugs Café. As the name suggests, this is the place to try some deep-fried insects and a cocktail. Then it is back to the tuk tuk to Road 60 - the most popular place for locals to relax and spend their evenings after work and school. Drive through the city's lighted streets to the vibrant Old Market (Phsar Chas). The next and last stop is at Miss Wong, one of Siem Reap's most trendy cocktail bars. The tour includes free flow of drinks and all you can eat. Join it on an empty stomach!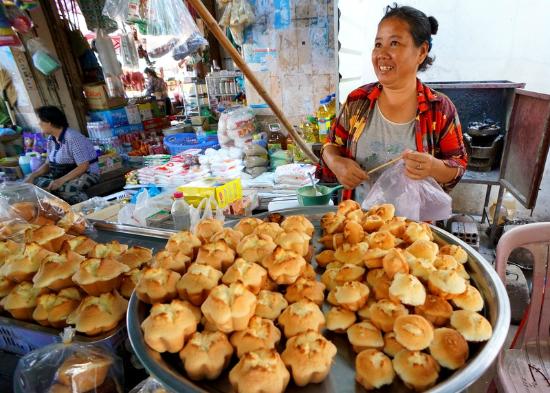 Spiritual Tour with Monk Blessing and Kru Khmer in Siem Reap
Conducted with a private car and guide, the first stop is at a pagoda for a monk blessing ceremony. Then follows a reading by a Khmer fortune teller who will give insight into the future. A visit to a Kru Khmer, an indigenous healer, concludes the spiritual tour.
Luxury Tents at Banteay Ampil Temple
From mid-November until the end of February, travelers can reserve luxury tents at Banteay Ampil Temple (three hours from Siem Reap). After a visit to the remote temple, head for a night of glamping in a private luxury tent. Each tent is furnished with plush mattresses, premium linens, and pillows. The ensuite bathrooms feature flush toilets, sinks, and a selection of local bath amenities. When the sun sets, the glamping site glows with the light of hundreds of oil lamps and candles. The professional staff mixes specialty cocktails and prepares a romantic dinner under the stars.