Rise and shine! Alhough breakfast is almost always included at your Delhi hotel, don't miss out on the opportunity to share a Chai and Chole Bhature with the locals. Here are five of Sodha Travel's favorite breakfast spots in Delhi:
*As a Delhi Destination Expert for AFAR, the following spots can be found on the AFAR Delhi Destination Guide. Check it out for more suggestions of places to dine, shop, drink, and explore.
Chacha Di Hatti
In a city of almost 22 million people, perhaps 20 million of them would recommend Chacha's for their specialty - Chole Bhature. The classic North Indian dish is spicy chickpeas with fried bread. Sounds simple enough, but nothing can come close to this iconic stand in Kamla Nagar. There are only two tables without chairs, so you either eat standing or take it elsewhere to enjoy. My husband, born and raised in the same neighborhood and a frequent patron, has actually talked about Chacha Di Hatti in his sleep. I believe that says it all.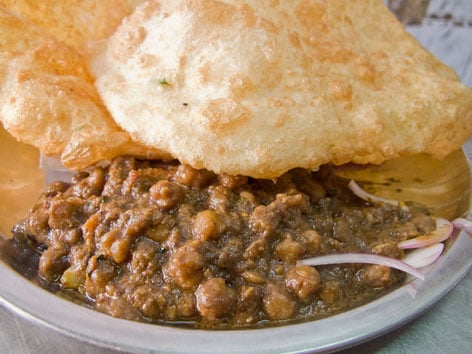 Andhra Pradesh Bhavan
Andhra Pradesh Bhavan (or AP Bhavan), as the name suggests, offers traditional dishes from the state of Andhra Pradesh. AP Bhavan is absolutely packed on weekends with lines of 100+ people waiting for an authentic taste of thalis and biryani. The space is more like a canteen instead of restaurant and an unlimited thali will cost under $2/person. Biryani is served on Sundays, but visit by noon. There is very little elbow room past 1pm.
Nashta
Appropriately, nashta translates to "breakfast" in Hindi. It is also Gurgaon's first virtual, delivery-only restaurant. Call between 6am and 1pm and your dishes will be delivered within one hour. The menu changes daily and includes Lebanese, French, and Continental items. It is a clever concept, especially after long nights and early headaches that prohibit much morning movement.
Lodi - The Garden Restaurant
Make a reservation at Lodi for Sunday Brunch from 12pm - 4pm. Often frequented by expats, the al fresco dining and romantic ambiance is popular for dates, anniversaries, and special occasions. Lodi features a European menu and is known for their seafood dishes, including Grilled Manali Trout.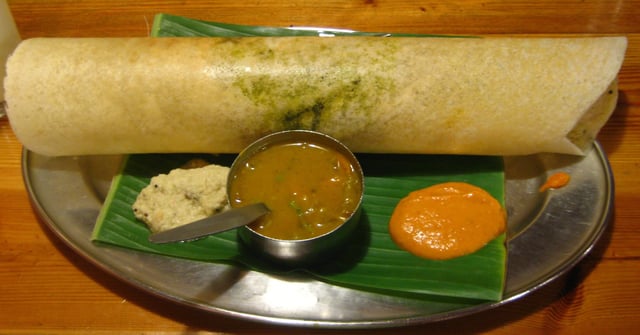 Saravana Bhavan
Dosas, thalis, and tiffins! Saravana Bhavan specializes in South Indian cuisine. Each dosa comes with unlimited sambar and three chutneys - the tomato chutney being the house favorite. It is authentic, vegetarian, and very popular with the locals. Waits, especially on weekends, can be lengthy. Be sure and sample the Rava Masala Dosa, washed down with fresh lime juice.