We are VERY excited to announce the new India visa on arrival! Effective immediately, tourists can apply for the visa online and receive an Electronic Travel Authorization (ETA) before traveling to India. This facility is valid for entry through nine designated airports: Bangalore, Chennai, Cochin, Delhi , Goa, Hyderabad, Kolkata, Mumbai, and Trivandrum. No more mailing of passports or completing cryptic application forms!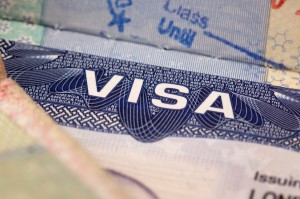 The United States is one of 40 countries whose nationals can use this facility. The existing system of applying for the visa (through India Embassy/Consulates) will also remain in place. The single-entry tourist visa is valid for 30 days and a traveler may apply twice in a year. The cost is $60. Business visas are not covered in the current phase but may be included at a later date.
Here are the steps:
1. Apply online and upload your photo and passport page.
2. Pay the $60 fee using a credit/debit card.
3. The ETA will be sent via email within 72 hours. Print it out and carry a copy for entry.
4. An immigration official will take your fingerprints. If all clears, you will be issued a 30-day visa.
Please note the Tourist Visa On Arrival (TVoA) is allowed for a maximum of two visits in a calendar year. Also, passports should have at least six months validity and travelers must have a return/onward ticket with sufficient funds to spend during their stay. More details and instructions can be found here.
Please contact our team with additional questions. Happy travels!