Did you know that October is Domestic Violence Awareness Month? It is a sad reality, but domestic violence (DV) is prevalent in our community and directly affects our family, friends, neighbors, and colleagues.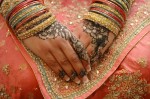 For the past six years, Sodha Travel has been a proud supporter of SAWERA, the South Asian Women's Empowerment and Resource Alliance. SAWERA provides free, confidential, and culturally sensitive services to South Asian women and children who are experiencing domestic violence in Oregon. Through education and empowerment, they strive to remove the stigma of DV and provide advocacy and solidarity in a safe environment. SAWERA was founded in 1997 by members of the community who found that language barriers, cultural misconceptions, and immigration concerns prevented many victims from seeking help.
Every October, in recognition of Domestic Violence Awareness Month, Sodha Travel donates a percentage of our profits to SAWERA. We have supported the organization in various capacities since 2007 and have witnessed the transformation of families through giving. We ask that you support us in this cause. Together, we DO make a difference. Are you currently not planning a trip abroad? There are other ways to show your support! Make a tax-deductible donation online or join us at the 2013 SAWERA Gala on October 26 at the Governor Hotel in Portland, Ore. Sodha Travel will also be contributing a 6 day/5 night deluxe Nepal package at the fundraiser!
One person can change one life. We have seen the fear become determination, and the despair become opportunity. You can be a part of this transformation. Join us.