Wine enthusiasts, take note: India is experiencing a boom in the wine industry. In addition to producing internationally recognized and award winning wines, many vineyards now feature modern tasting rooms, luxury accommodations, and property tours. Nashik is India's primary wine region, located four hours Northeast of Mumbai in the state of Maharashtra. However, there are also noteworthy wineries throughout the Southern states, including Karnataka and Andhra Pradesh. Here are a few of the most popular and reputable vineyards in India:
1. Sula Vineyards in Nashik, Maharashtra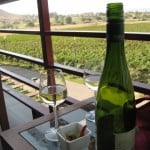 Sula Vineyards is considered the most prominent Indian winery. Their award-winning wines are available in fine restaurants and hotels worldwide. Sula also produced India's first Sauvignon Blanc and Chenin Blanc, though their flagship product is the Dindori Reserve Shiraz. The property also has an Italian restaurant, expansive tasting room with panoramic views, and private bungalow accommodations.
2. Grover Vineyards in Nandi Hills, Karnataka
Established in 1988, Grover Vineyards is a family run business and believes in sustainable harvest practices. The 410-acre winery features the award-winning La Reserve Cabernet and Shiraz. Another advantage is its accessibility: Located only 40km North of Bangalore, Nandi Hills is an easy day trip.
3. Chateau d'Ori in Nashik - Dindori, Maharashtra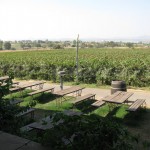 Since its first harvest in 2007, Chateau d'Ori has already won numerous national awards, including Best Indian Red Wine for its 2007 Cabernet Merlot and Indian Wine Challenge in 2008/2009. The property has positioned itself as a tourist destination, including a luxury farmhouse rental, modern tasting lounge, and three artificial lakes with water sports.
We are currently developing an Indian wine tour in 2011. If you would like to be added to our mailing list, please email travel@sodhatravel.com.