Many of you have taken advantage of our discounted international airfares, with some travelers saving over 28% off the published fare! Now, Sodha Travel's airfare desk is going one step beyond to offer a price guarantee: If you find a lower fare from another agency, we will beat the price. Also, if you find a published fare on an online site, we will match the price. (Please note that for an online price match, the departing and returning airline must be the same carrier.)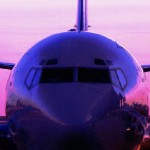 There are other benefits to booking your airline tickets with an agency as opposed to online. Most published fares are non-refundable and any ticket changes, if permitted, incur a large fee. With Sodha Travel, your tickets can be cancelled up to 72 hours before departure for a refund, minus a cancellation fee. Also, ticket changes are permitted for a nominal charge. Furthermore, from the initial inquiry until departure, you receive personalized service from one representative who is familiar with each detail of your booking, including special meal requests, infant/child travelers, and extended layovers. At Sodha Travel, our continued success is built on the philosophy of creating relationships with our clients and not just transactions.
Whether traveling alone or with a large group, we are here to assure each passenger is receiving a competitive fare and personalized service. To request an airfare quote, please contact us or complete an online airfare form.