Last week, I wrote about some of the many adventure activities that travelers can enjoy in India. Here is Part II of the post:
Safari
India has 84 national parks, 447 wildlife sanctuaries, and 12 national biosphere reserves. Many travelers hope for an opportunity to view the Royal Bengal Tiger, an icon of India. Ranthambore National Park in Rajasthan is one of the most famed wildlife reserves in the world. Other popular options include Periyar Wildlife Sanctuary in Kerala, Kaziranga National Park in Assam, the Sunderbans in West Bengal, and Corbett National Park in Uttar Pradesh.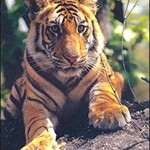 For something more unconventional, consider a Himalayan Jeep Safari in Leh. In between elevated passes and gorges, visitors can traverse the legendary Moore plains and the surrealistic steppes of Sarchu. Travelers can also drive over Khardung La, the highest motor able road pass in the world.
Beaches
India has over 4,100 miles of beaches, resulting in endless coastal activities for travelers of all ages. Radhnagar Beach, on Havelock Island in Andaman, is often considered one of the world's most beautiful beaches. Many also enjoy the coastline of Kerala, where nearby backwater canals and overnight houseboats present an authentic Indian experience. Settled by Portuguese merchants, Goa provides a unique cultural integration of Indian and European heritage. Its beaches offer an array of water sports, including wind surfing and snorkeling.
Spelunking
The Meghalaya caves and caverns, in north-eastern India, have earned international acclaim. To date, over 1050 caves have been discovered and most of them remain unexplored. Siju Dobkhakol, located on the Simsang River, is the third longest cave in India with spectacular river passages.
Scuba Diving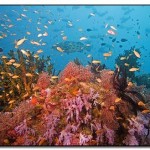 The Lakshadweep Islands, located in the Arabian Sea, consist of three coral reefs, twelve coral atolls, and numerous islets. Foreigners may only visit two islands, Bangaram and Kadmatt, though both have well-organized scuba diving programs. The Andaman and Nicobar Islands, in the Bay of Bengal, also have traditional dive sites. Divers can take an overnight boat to Barren Island, India's only active volcano. No landing permits are issued and underwater black sand reefs house manta rays, sharks, and turtles. For those interested, Goa offers wreck diving and a PADI approved diving course.
I invite you to view our Adventure Tours for a selection of sample itineraries. We look forward to planning your Indian adventure!